Senior Spotlight: Aidan Cosper
The Senior Spotlight reflects on a senior who is involved with the school and it's programs, a good standing student and who is a role model for others. Someone who exhibits all of these aspects is Aidan Cosper.
Aidan is a 17 year old senior at St.Marys High School. Aidan has been part of many different groups and organizations including\; Early College, Mu Alpha Theta, National Honors Society and the 30 Club. Two fun facts about Aidan are that he has a foster brother, Peyton Oliver, and has "a total of four friends." In his free time Aidan enjoys lifting weights. We asked Aidan a few questions to try and really grasp who he is.
How were you able to accomplish the things you have?
"By working hard for what I want."
How does it feel to have accomplished so much?
"It feels good to know that I am capable of these things."
What motivates you?
"The fear of disappointing my parents."
What advice would you give to under-classmen who one day wants to be where you are now?
"Take things like this seriously, and work hard for what you want."
What is the most important life lesson you've learned in high school?
"You need to get involved if you want to enjoy it."
What are your plans after high school?
"I plan to attend Marshall University to become a math teacher, but only until I get my doctorate and teach in a bigger city."
Leave a Comment
About the Contributor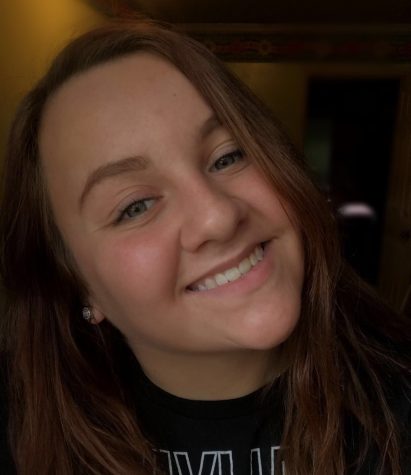 Teddi Northrop, Reporter
Hi! My name is Teddi Northrop. I play volleyball; I'm a hitter. I enjoy spending time and laughing with my friends. I have nine siblings. I have lived...