5 Ways to be Ready for Graduation
Graduation is an exciting time for students who are graduating and their families. It is the next chapter for anyone who is graduating. At SMHS graduation will take place in the gymnasium this year. It usually takes place on the football field, but due to weather and seating it will be inside. During graduation students walk up in front of all their family and friends and receive a diploma for all of their hard work throughout the years. Graduation is probably one of the biggest moments in someones' life and there are several things that need to be done before receiving your diploma.
Order your senior accessories
At the beginning of the school year, things like cap and gowns, clothes, jewelry, etc. are purchased through a company and are sent to your house. You want to make sure that this is done early in the year, so that you are guaranteed to have the right color and size of a cap and gown before graduation. The clothes, jewelry, and things like that are just extra things that you can order with your cap and gown but are not necessary for graduation. Having these things early can take-stress away from you in order to be prepared early.
Make sure grades are taken care of
In order to graduate, you have to have a certain amount of credits to graduate. This requires you to get good grades in your classes so that you can get the credits required to graduate. There is not a limit on the amount of credits a student can have, for example if 20 credits were needed, then that person could have 21 and still be alright to graduate. The more credits you have, the higher up you are in your class ranking.
Plan for the future
After graduation is when it is time to start preparing for the future. This could mean figuring out what college to go to, getting a job, or anything that gets you ready to go into the real world. Therefore, planning for these things ahead of time is necessary to make sure that everything comes together. Planning for these things should happen throughout your high school career, but get more serious during your senior year. This ensures that everything is put into place and ready for when high school is over.
Leave a Comment
About the Contributor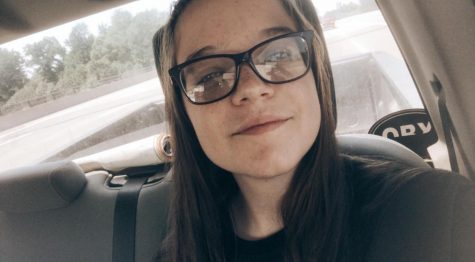 Elizabeth Rea, Reporter
Hello, my name is Elizabeth Rea. I am 17 years old, soon to be 18. I am a senior at St. Marys high school. I volunteer at the dog shelter during my free...