Top 10 Things To Do During Christmas Break
Christmas break is right around the corner. Christmas break is time to spend with family and friends. Christmas break starts on Dec. 20 and ends on Jan. 6. That's about three weeks of free time, and it can be boring to be stuck at home all day without doing anything. Here are ten ways to make the most out of your break, whether you're at home or wanting to get out of the house.
Have a Christmas Movie Marathon: Watch all of your favorite christmas movies with friends or family. This will really get you into the christmas spirit!
Wrap Gifts: Help your family wrap gifts, or wrap gifts for your friends or family.
Go Sledding: If it's snowing and you want something fun to do. Get some friends together, put on some warm clothes and go sledding! You'll feel just like a kid again!
Go Gift Shopping: If you procrastinate on everything, such as gift shopping, during break is the perfect time to go! You'll have all day to find the perfect gifts for your loved ones.
Plan a Christmas Party: Plan a party to celebrate the most wonderful time of the year with your friends and family! It's a great way to see people who you haven't seen in awhile.
Participate in Secret Santa: Secret Santa is a great way to get anyone a gift, but not everyone. You can plan Secret Santa with co-workers, friends, close family, and more. Secret Santa allows everyone to receive a present and feel special.
Bake cookies or Any Dessert: Bake some sweet treat to share! Whether you want to bake them for Santa or just for fun, it's always a great way to pass time!
Go Ice Skating: Ice Skating can be a lot of fun, but if you've never had the chance to do it before then you will need lots of practice. Take some friends (maybe one who knows how to skate) to help you out!
Decorate for Christmas: Decorating for Christmas can be so much fun, but also stressful when you have a lot on your plate. Help your mom and dad out by decorating during your break, or decorate with them one weekend.
Enjoy Being Home: Enjoy being home with family and try to make the most of it.This is a great time to bond more with family members. Go visit your grandma or grandpa, they'll enjoy you being home just as much as the rest of your family!
Christmas can be hectic but with a break as long as ours, you'll have plenty of time to help and plan. Break goes by fast so try to plan out when you want to do any activities. Happy Holidays!
Leave a Comment
About the Contributor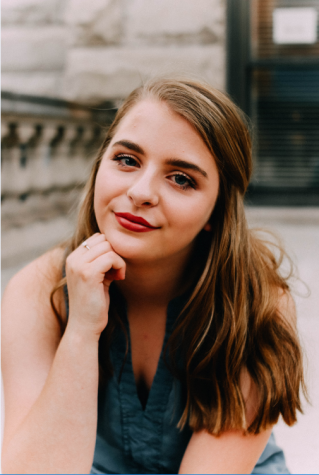 Jaden Hatcher, Opinion Editor
Hi, my name is Jaden Hatcher! I am 17 years-old, and I am a senior at St. Marys High School. I have seven dogs, one cat, and a lot of chickens! After high...