Senior Spotlight: Peyton Oliver
The Senior Spotlight reflects on a senior who is involved with the school and it's programs, a good standing student and who is a role model for others. Someone who exhibits all of these aspects is Peyton Oliver. Peyton is a senior at St. Marys High School and has been successful in accomplishing many things. He has been involved in many things including early college admission classes, AP classes, science honorary, Mu Alpha Theta, cross country, track and represented Pleasants County at the American Legion Mountaineer Boys State. Two fun facts about Peyton are that he lives with Aidan Cosper and his handwriting is not a true testament of his intelligence. After asking Peyton a few questions, here are his responses:
How were you able to get into the academic programs you have?
"Through hard work, using my resources and being determined to get the best education possible. I would always try my best when I thought the situation deserved it. I wasn't afraid to ask for help, but I never abuse that ability."
How does it feel accomplishing so much in the last four years?
"It feels pretty good being able to say that I am involved in so many of the honorary academic groups. Getting to see my banner on the walls for so many reasons means a lot because of my gigantic ego, so that helps."
What advice would you give to under-classmen who wished to do all you've accomplished?
"Keep working through it, but never let your schooling control you. Find the balance between fun and education. Whenever it's time to go to work, get to it but always look for a way to have fun and enjoy it."
Most important life lesson you've learned in high school?
"Your position in life has little effect on your academic performance. It's about how hard you work for it."
What are your plans for after high school?
"I plan to attend West Liberty to study clinical concentration and eventually study as a physical therapist. It sounds difficult, but I'm going to have fun while I do it."
Leave a Comment
About the Contributors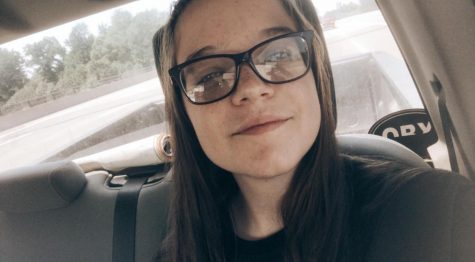 Elizabeth Rea, Reporter
Hello, my name is Elizabeth Rea. I am 17 years old, soon to be 18. I am a senior at St. Marys high school. I volunteer at the dog shelter during my free...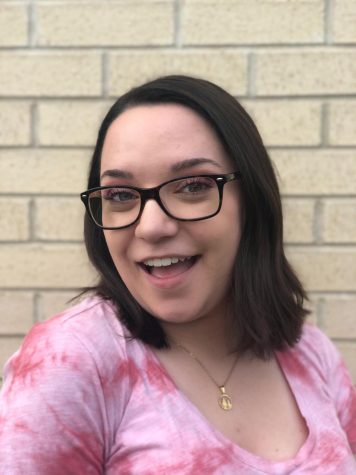 Jenna Barnhart, Editor
Hey, I'm Jenna Barnhart! I am a 17-year-old senior at St. Marys High School. I have an older brother and two dogs, named Nicki and Finn. My favorite...