Halloween: USA vs Germany
Even if we celebrate Halloween back in Germany, we celebrate it a little bit different than it is celebrated in the USA.
At first, Halloween is not such a big deal as it is here in the USA, as far as I have noticed. We have some events but these are mostly private parties or family events. For example carving pumpkins with the family or a small Halloween event with your sports club. Also the town is not as much decorated as it is here.
The biggest difference is probably trick-or-treating. We do not have set times for the children to go and collect some candy. Some kids go out on Oct. 31 and collect basically the whole evening long. Starting at about 4 or 5 o'clock, they will come until 8, depending on their age. But even in this long time there are by far not as many kids that go and collect candy as there is here.
Busy days for areas with a lot of children are about 50-100 kids a house and no more. Also Oct. 31 is a different holiday in Germany. A lot of people do not know that this holiday is not just about Halloween, but about another important German day, Reformation Day. This is just about a german historical monk called Martin Luther. But of course, a lot of people do not really care about this probably really important day in german history and they just use this day for Halloween or just to relax one day in the week. This holiday is as I mentioned earlier also the day where the kids go to trick or treating and of course they dress up in mostly the same well known costumes the kids in the USA do.
Leave a Comment
About the Contributor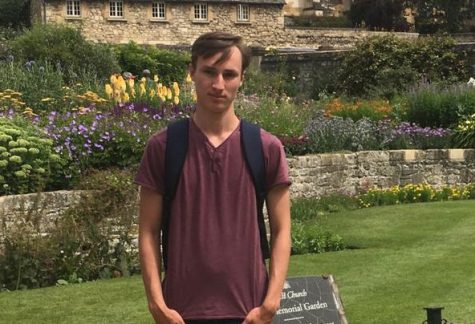 Max Kreiseler, Reporter
Hi, I am Max. I am 16 years old and I am a foreign exchange student from Germany this year. My hobbies are judo and photography. I like listening to music...