Checking Up With 2019 Graduates
The St. Marys High School Class of 2019 graduated on May 26. Since then, some have moved on to college, the military and into the workforce. Here are what four 2019 SMHS graduates are doing today.
James Burgess, who won was crowned Mr. Sexy Legs in 2018, has been keeping busy since graduation. James works at Simex and is in the process of renting a place to live with him and a few friends. He is attending school in the spring to study Maintenance Mechanics. Since he is currently working at Simex, they are willing to reimburse him on his tuition once he has finished schooling. Later in life, James plans to move somewhere "bigger and better."
Jack Hadley, a four-year letterman in baseball and on the prom court, has been striving for success since graduating. Jack is attending Glenville State College and has signed to be a pitcher for the Pioneers. His current major is Criminal Justice, however, Jack plans to switch to Land Surveying in the spring. His typical day consists of attending classes, studying and attending baseball practice.
Josie Brothers, a MOVTI completer, has been attending Marietta College as a Psychology major and plans to switch to WVU-P in the spring for Nursing. Josie has recently gotten a job a Bob Evans. Her advice to future seniors is to be better prepared for college.
Summer Bayless, a MOVTI completer, Belle candidate and prom queen, is attending WVU-P and is majoring in Nursing. She is currently enrolled in seven classes that she attends Monday-Thursday. Summer described college as similar to having a full time job. Her hardest, but favorite, class is Biology. Summer is excited to face her next semester of classes after this semester has flown by.
Leave a Comment
About the Contributor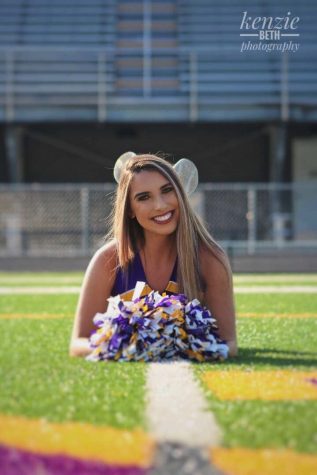 Shelby Anderson, Sports Editor
Hi! My name is Shelby Anderson and I am a 17-year-old senior at St. Marys High School. I am the captain of the cheer team and also compete on the competition...