FFA News
There's always new things happening in the St.Marys FFA Chapter! The FFA is very active in the community. For example, coming up on Oct. 26, Nov. 31 and Nov. 2, there will be a haunted house at the Pleasants County Ag Barn. This will include\; scaring and snacks!
The FFA recently sold T-shirts to help raise money for the National Convention that will be Oct. 31 through Nov. 2. The annual fruit sale is coming up! Some of the things for sale will be\; apples, oranges, cheesecake, beef sticks, summer sausage, t-shirts, fruit baskets and more!
The first round of pig processing for the Ham and Bacon Sale took place on Oct. 1 and 2. The next butcher is Nov. 17 and pig processing is to follow. The Ham and Bacon sale will be on March 16. The Pleasants County VoAg Fair was the weekend of Sept. 20. There was also a hotdog eating contest the Sunday following, and three FFA officers participated. The winner was the President of the chapter, Aimee Chambers, who won the grand prize of $60!
Some trips the FFA has went on this year are the CDE Contest in Morgantown, The Regional Meeting and The Pre-k Barn Visit. Another trip that the FFA plans to go on is another CDE Contest in Morgantown, where the Floraculture and AgriBusiness Teams stay one night in Morgantown and compete against other schools across the state for the title.
All in all, the FFA is active all over the county and help the community anyway they can. If you aren't already in FFA…join today! And if you can't join, donate!
Leave a Comment
About the Contributor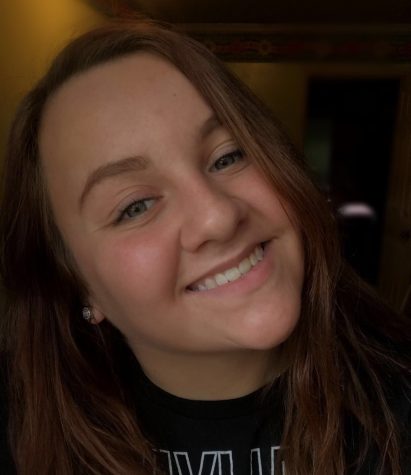 Teddi Northrop, Reporter
Hi! My name is Teddi Northrop. I play volleyball; I'm a hitter. I enjoy spending time and laughing with my friends. I have nine siblings. I have lived...