SMHS Groups Sponsor Care Bags
Here at St. Marys High School, Leo Club, NHS and the STARS group are sponsoring a care bag drive during the month of October. The care bags are given to patients that are going through chemotherapy. The bags are filled with a variety of things that are put into a colorful bag or a small duffel bag. Some of the items that are and can be brought in include the following:
A soft fleece blanket, unscented moisture lock gloves, unscented hydrating therapy socks, unscented moisturizers, unscented soap, tissues, unflavored lip balm, assorted candy, reading materials, crossword puzzles and games.These care bags will help to ease the physical pain caused by chemotherapy but the emotional strain that occurs during chemo. The fundraiser is in honor of Mary Amy Kessinger and Helen Wells, who are both survivors of cancer and are staff members here at St. Marys High School. The bags will be donated to Marietta Memorial Hospital's Strecker Cancer Center, Camden Clark Medical Center and Nationwide Children's Hospital. SMHS staff have invited the community to participate in this fundraiser, during home football games. The STARS members, SMHS, NHS and Leo Club members will be located inside Bill Hanlin Stadium at a table across from the Athletic Booster concessions. Any donations can be dropped off there.
Leave a Comment
About the Contributor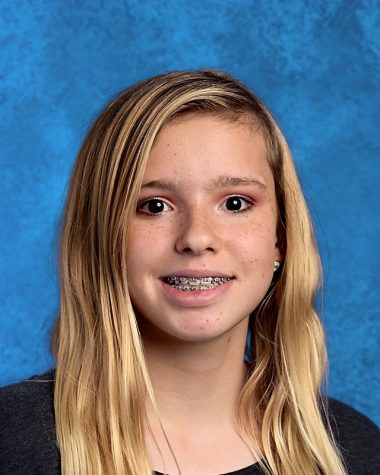 Kyra Parker, Reporter
Hello, my name is Kyra Parker. I have two sisters and a brother. Unfortunately, they're both annoying. I am 16 years old and I am a junior in high school....