Behind The Scenes Of Soccer
Hang on for a minute...we're trying to find some more stories you might like.
The 2019 St. Marys High School soccer team is coached by Kyle Davies and assisted by Rachel Carder. There are 17 students participating in soccer this year. The team practices 7:30-9 pm every week night unless they have a soccer game. At practice the team goes over drills and plays, scrimmages, and run. When Jaden Hatcher, senior, was asked her favorite part of soccer, she answered, "I like the bus rides the best because that's when everything funny happens and when everyone has good talks. Also, away games, because we always eat afterwards." The soccer team is constantly improving and is looking forward to the remainder of the season.
Players are as follows: seniors – Austin Weikart, Brendan Fox, Jaden Hatcher, Brett, Mitchel, Aidan Cosper, Ian Koo\; juniors – Desire Taylor, Brittney Strum, Simon Wren, Hunter Mitchel\; sophomores – Adam Coffman, Eddie Barker, Luke Fortney\; freshmen – Brooke Schnider, Sage Harper, Riley Bartrug, Evan Bauso
About the Contributors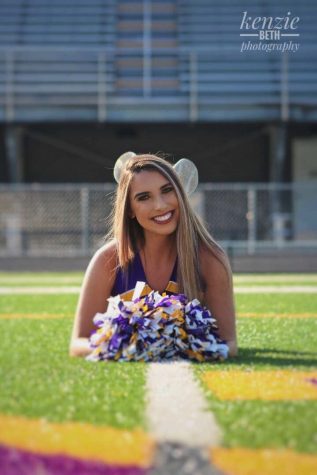 Shelby Anderson, Sports Editor
Hi! My name is Shelby Anderson and I am a 17-year-old senior at St. Marys High School. I am the captain of the cheer team and also compete on the competition...