Homecoming Activities Announced
As we enter fall, the buzz about Homecoming week begins. Our theme for the dance this year is fall, and will be held in the commons area on Saturday Oct. 26, from 7-10 p.m. Tickets will be sold at the door for $5.
Floatbuilding for the Homecoming parade will be held throughout the week, Monday to Thursday from 6-8:30 p.m. The parade is being held on Oct. 25 at 4:30 p.m.
Spirit week days include:
Monday- 'Merica' Day, wear red, white and blue!
Tuesday- Beach Day, wear something floral and tropical! But remember, no bathing suits!
Wednesday- Camo Day, wear lots of camouflage, and look like you just came out of a treestand!
Thursday- VSCO Day, dress like a VSCO girl! Wear oversized shirts, scrunchies and try not to drop your hydroflask sksksk.
Friday- Blackout Day, go back to your emo days and dress in all black.
The pep rally will be held on Friday morning, which will include lots of fun games that were planned by student council.
The 2019 Belle Candidates include: Jessica Higgins, escorted by Nicholas Riggs. Hannah Barker, escorted by Brendon Fox. Ashley Simonton, escorted by Jason Domacassé. Aimee Chambers, escorted by Andrew Bennett. Last but not least, Mackenzie Heflin, who will be escorted by Peyton Oliver. The winner of Belle will be announced at the Homecoming game on Oct. 25, against South Harrison. The winner of Mr. Sexy Legs will be announced at the pep rally.
Leave a Comment
About the Contributor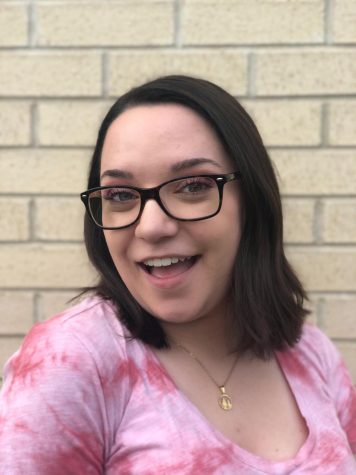 Jenna Barnhart, Editor
Hey, I'm Jenna Barnhart! I am a 17-year-old senior at St. Marys High School. I have an older brother and two dogs, named Nicki and Finn. My favorite...