Opeoid Awareness Summit
Opioids are drugs that can have a variety of effects on your mind and body. Opioids are mostly used to relieve pain, examples of opioids are morphine, hydrocodone, codeine, fentanyl, and then there's a known street drug called heroin.
The Opioid Awareness Summit is where the WVSSAC put on this summit for the entire state to raise awareness about the dangers of opioids. It was held on Sep. 18, and it was from 11 a.m to 12 p.m. The Summit was in Morgantown, West Virginia. The students that went were all the health students and the STARS members. The staff that went with these students were Mrs. Lynn Johnson, Mr. Crawford, Mrs. Rinard, Coach Larry Johnson, and Coach Nutter.
At the Opioid Summit they had two guest speakers, MBA star Sean Derrek and Rhonda Sciortino. They both told their stories about avoiding addiction to opioids. The big story was "Be a Big Game Changer". Something they were taught at the summit was that "success doesn't happen on accident, it happens on purpose".
"It was exciting and motivational, a huge turn out for the state, lots of information for students and staff. A good bonding experience between staff and students, and it was very motivational for all who went."- Coach Nutter
"My take on it was, it was a presentation for high school students, and the state of West Virginia not only about the dangers of opiate addiction, but how a person's falls into addiction. It was a motivational style presentation that aimed to empower students to make changes in their life to achieve their goals." -Mrs. Rinard
Leave a Comment
About the Contributor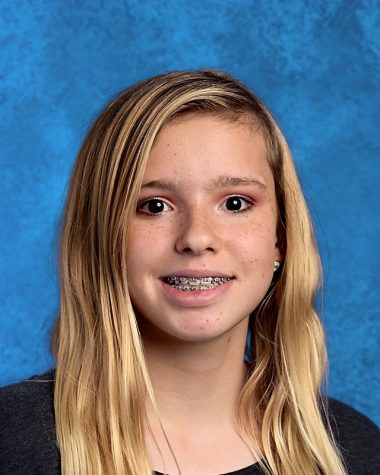 Kyra Parker, Reporter
Hello, my name is Kyra Parker. I have two sisters and a brother. Unfortunately, they're both annoying. I am 16 years old and I am a junior in high school....