Typical Homecoming Day Schedule
Wakeup and shower
Make sure you get enough sleep the night before, your day will be long and probably stressful! Start your day off clean and wash away all of your worries.. Because IT'S HOMECOMING DAY!!!!!
Eat breakfast!
Treat yourself! Maybe take a trip to IHOP with your friends or family. Just to start the day off right.
Do a facemask
Prep your skin for the makeup you are about to put on it. And remember to have makeup wipes available… you don't want to fall asleep without removing it, then wake up with a morning after pimple.
Do the little things and make sure everything you need is right there.
While your facemask is setting in and doing its job, get the little tedious things out of the way. Shave your legs and moisturize your skin to get that hoco glow. Pluck your eyebrows, and have a checklist of things you personally need to get ready. The worst thing is reaching for a product and it not being there.
Do hair/ get hair done. See for hair ideas
Finally! the good stuff. The ACTUAL getting ready part! Sure everyone loves the previous but the latter is just so much more fun. Doing your own hair is an option, or you could book an appointment at the salon. Just remember… they are probably very busy.
Do Makeup/ get makeup done
YAY! My favorite part. You could get together with friends and do each others makeup, do your own, OR go get it done by a makeup artist. The choice is yours!
The dress! The shoes!
The REAL fun! Putting that dress and those shoes on, and finally completing the look is probably the most rewarding feeling ever. Be sure to bring an extra change of clothes and shoes for afterwards. You don't want to wear your dress and heels all night.
Take pictures
A picture is worth a thousand words right? 5 years from now when someone asks "How was your Senior Homecoming?" you can show them the pictures you took and reminisce on the day. Plus, who wants to get all done up and NOT document it.
Eat
Eat something! Go out on a dinner date before the dance, or get some friends together and make it a big group activity. Regardless, a girls gotta eat!
7-10 dance
This is what you've been waiting for… the dance! Dance your heart out and put all this work to use.
Go to a friends, or go home
After the dance, finish the night off how YOU want to. Don't let anyone pressure you into doing something you don't want to do. All in all, have fun! Happy Homecoming!!!
Leave a Comment
About the Contributor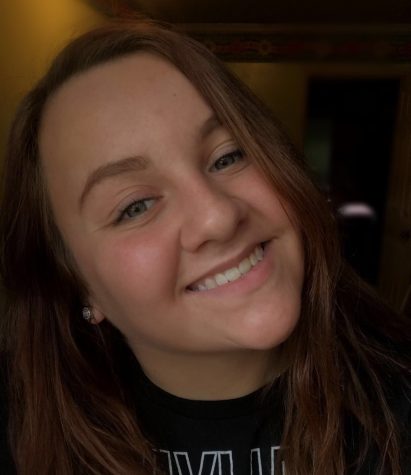 Teddi Northrop, Reporter
Hi! My name is Teddi Northrop. I play volleyball; I'm a hitter. I enjoy spending time and laughing with my friends. I have nine siblings. I have lived...