Life Lessons from Jodi Mote
Jodi Mote, or as the students call him Coach Mote, is a very well- known man around St. Marys High School. He is a football coach, teacher, father and husband. He is also known around the community for being kind to everyone that he comes in contact with. Jodi has faced many obstacles in his life, such as having a stroke, but he did not let that stop him from doing what he loves to do. As of today, he still teaches at the high school and coaches football. Three fun facts about Mr. Mote are that he graduated from SMHS in 1992, he is a father to five children and he went to college at Fairmont State, WVU-P, WVU, Marshall and OVU. Many of the football players and teachers believe that he has taught them some very important things in life, here are some of them:
Biggest thing you have learned from coach Mote
"How to deal with your own responsibilities."- Hunter White, senior
" How to respond when you face adversity."- Dylan Patterson, senior
" How to work together as a team."- Lucas Lipscomb, senior
"Work hard, because nothing will be given to you."- Ethan Weikart, sophomore
Mr. Mote was then asked several questions and here is how he answered them.
What is the biggest life lesson that you have learned?
"Take one day, or for that matter, one minute at a time and try to appreciate all our blessings in life."
If you could give advice to anyone, what would it be?
" Try to be a friend to others even though they may not want to be the same to you."
What is the best piece of advice that someone has given you?
" It is what it is, you can only control what you can control."
What are three goals you have for your life?
"Try to be a good christian even though I mess up, try to be a good teacher to the students at SMHS and try to be a good husband and father."
Is there anything that you would change or wish you could go back to?
"Yes, I wish I could correct all of my wrongs in life"
What quote defines your life?
"The difference between success and failure is how one chooses to respond to adversity. James 4:13-17 and Philippians 4:13."
Leave a Comment
About the Contributor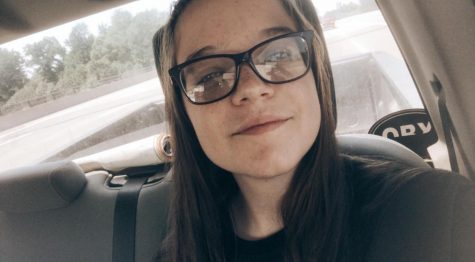 Elizabeth Rea, Reporter
Hello, my name is Elizabeth Rea. I am 17 years old, soon to be 18. I am a senior at St. Marys high school. I volunteer at the dog shelter during my free...