Senior Spotlight: Hannah Barker
The Senior Spotlight reflects on a senior who is involved with the school and it's programs, a good standing student and who is a role model for others. Someone who exhibits all of these aspects is Hannah Barker. Hannah Barker is a 17 year-old, who has lived in Pleasants for the majority of her life. Hannah is a hard-working student, a senior who has been inducted into many academic programs and is a member of MOVTI. As a senior, Hannah gets to be the only Hannah Barker at SMHS (for once.) After asking Hannah a few questions, these are her responses:
The first question: Why, as a senior, did you want to continue to participate in MOVTI? Hannah's response is "I wanted to continue the work I put in, I love the program and the people in it. I put too much work in to only do the program for a year."
The second question: What are you most excited for as a belle candidate? Her response "I'm most excited about the experience it gives, the memories I'll make and being able to wear a big, poofy, dress!"
The next question: How were you able to get into the academic programs that you have? (NHS, NTHS, Mu Alpha Theta) Her response "I worked hard everyday, and did everything I could do to get all of these accomplishments."
The next question comes from the previous: How does it feel after accomplishing so much in the last four years? Her response "I feel accomplished and honored, just to see after four years that all my hard work finally paid off."
The final question: What advice would you give to underclassmen who wished to do all that you've accomplished? Her response "Stay true to who you are, you will face hard days and tough challenges, just keep with what you're doing and you'll get there!"
After this year, Hannah will be completer in the MOVTI nursing program, graduate with college credits, and she will go onto college, where she hopes to continue her education to become a teacher.
Leave a Comment
About the Contributor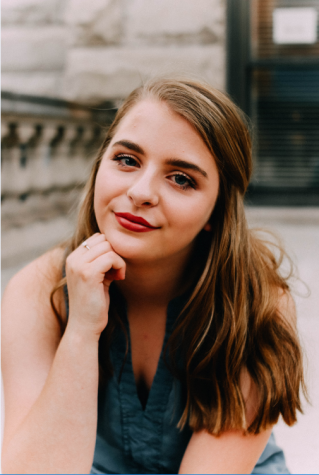 Jaden Hatcher, Opinion Editor
Hi, my name is Jaden Hatcher! I am 17 years-old, and I am a senior at St. Marys High School. I have seven dogs, one cat, and a lot of chickens! After high...