You
"You" is a popular show on Netflix with a male bookstore manager who goes by Joe Goldberg. You is a thrilling drama with a lot of plot twists throughout the whole show. He finds interest in a female writer whose name is Guinevere Beck. Joe's crush on Beck becomes intense and obsessive. Joe will stop at nothing to be with her. Even if that means getting rid of some people he doesn't like. Beck's life will be changed forever but so will Joe's.
"You" is first based in New York and then in Los Angeles. Watch to see how both Beck and Joe change over the course of the show. You has 20 episodes all together and ten in each season. In the second season Joe finds himself in a new place trying to make a new life, and new identity for himself, literally. Joe later found a new obsession in Los Angeles. Her name is Love Quinn and Joe falls in love all over again, despite his efforts not to. Season two is all about Joe bettering himself and truly making a better life for himself but it seems that his past can never escape him.
I loved this show. The suspense and the way it's portrayed will make you think differently about someone's actions but in reality you look at people who have done things, like Joe, and think that they're terrible people but not Joe. The whole show is based around how Joe feels and what he thinks of the situation that he's in. The show is mainly in first person point of view where Joe does the majority of the narrating. This show is one of the best I've ever watched and if you're anything like me and hate anything that's scary or a thriller, you can definitely handle a show like this. There are some comedic moments as well and that makes it even more enjoyable. It's fascinating to watch and see how things are played out and see if Joe will or will not be caught.
Leave a Comment
About the Contributor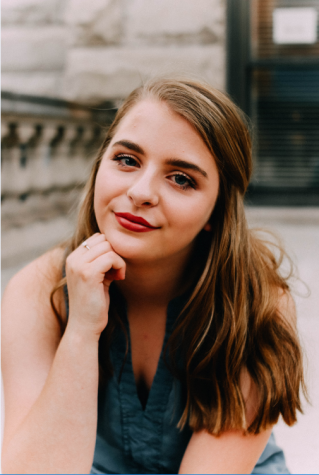 Jaden Hatcher, Opinion Editor
Hi, my name is Jaden Hatcher! I am 17 years-old, and I am a senior at St. Marys High School. I have seven dogs, one cat, and a lot of chickens! After high...