Apps To Up Your Instagram Game
Social media is becoming more popular by the day. Instagram is the second most popular social media app in 2019, right behind Facebook. If you're looking to share photos and short video clips, Instagram is a social network to consider. Instagram first launched in 2010 and has been on the rise ever since. With the popularity of Instagram growing, users are always looking to up their game. Apps such as VSCO, Unfold, and InShot are all available to help better your Instagram game.
VSCO is a free app available to download. VSCO is used to edit pictures then create journals and categories within the app. Within the app, you can adjust the exposure as well as adjusting the contrast, clarity, saturation, and skin tone. For effects, the app offers sharpen, tone, white balance, vintage, grain, and fade features. Various types of filters are available in the app as well, and for a $1.67 a moth, VSCO offers unlimited features and special filters. VSCO is a great app to quickly edit pictures and make your Instagram pop.
Unfold is an app available for free downloads on mobile devices. This app is mainly to make your Instagram stories stand out more. Unfold offers a series of templates within the app. Photos, videos, and captions can all be included within the template to create neat effects to your Instagram story. Unfold also offers upgrades to to receive unlimited special features in the app. Instagram stories are quickly becoming popular and Unfold holds great opportunities to make your account stand out.
InShot is a free photo and video editing available for download. This app is a great way to add effects to photos and videos. InShot is an app that can spice up any content you want to post to your Instagram. The app allows you to trim and crop videos, as well as adding filters, voice overs, and borders. InShot provides great opportunities to improve the quality of your video Instagram content.
Leave a Comment
About the Contributor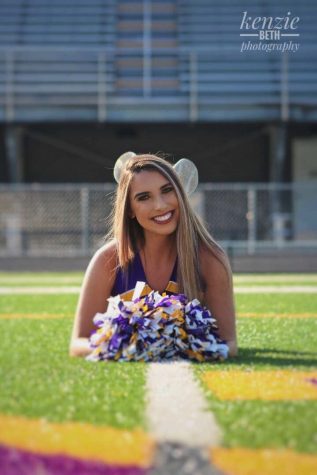 Shelby Anderson, Sports Editor
Hi! My name is Shelby Anderson and I am a 17-year-old senior at St. Marys High School. I am the captain of the cheer team and also compete on the competition...