The Blue Devil JV has a Big Win Against Warren
The Blue Devils had a rough beginning of the season but have started kicking it in gear to get their win.The Blue Devil coaches have been working extra hard with our offense to get them shaped up and ready for the game. The Blue devils got their win against Warren 38-6 on Monday at the Bill Hanlin Stadium.
In the second quarter the boys were struggling until Ryan Kent and Ashton Boron worked together and scored the Devils a touchdown. Then, Ryan Kent threw a pass over to Jake Delancey giving us a two-point conversion giving St.Marys the leading score of 8-0. The Blue Devils were ready to get another touchdown. Ryan Kent gave another amazing pass to Jake Delancey giving them a score of 14-0 at halftime.
After halftime, Logan Eddy gave us another touchdown to start off the new quarter. Josiah Demoss gave us a kick for the two point conversion. Josiah DeMoss passed the ball to Ashton Boron giving us another touchdown and tried running the two-point conversion. In the Fourth quarter Logan Eddy gave St.Marys another 6 points on the board with Ryan Kent giving us the two-point conversion. The St. Marys JV Blue Devils took the win against Warren with a final score of 38-6.
Leave a Comment
About the Contributor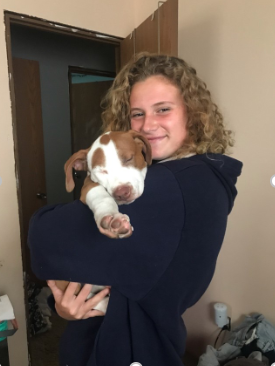 Sage Harper
My name is Sage Harper. I'm a junior at St. Marys High School. I play soccer and run track. I like food, my two best friends and my dogs.