Starbucks Drink Ideas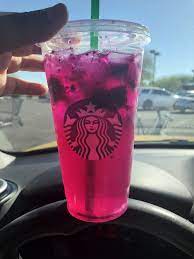 When going to Starbucks you always have a struggle of not knowing what to order. I always have felt that when ordering there, I'm under pressure. Between trying to figure out what you want, what size, and what you want included in it it's just a lot. That's why I'm going to try some drinks, so you don't have to! There have been many Starbucks drinks that have blown up throughout social media such as Tik tok, Instagram, and Facebook. As searching through all socials and finding which drinks were at the top or recommended by most. As doing my digging and research the drinks that were recommended were the Strawberry Açaí Refresher, Mango Dragonfruit Refresher, Cloud Caramel Macchiato, and the Pumpkin Cream Cold Brew.
These few drinks will be apart of my rating. I'll be rating them off of taste, smell, and presentation/look. Starting with the Strawberry Açaí Refresher the appearance of the drink is very eye grabbing. It's a bright pink drink with frozen strawberries floating towards the top. The smell of the drink it's a very fruity and pleasant smell, the taste is very shocking. It is a very fruity and sweet drink. I wouldn't say there's too much of a strawberry taste, but it is on the sweeter side. I recommend it and if given a rating it'd be a 9.2/10.
Next, The Mango Dragonfruit Refresher. It is an iced drink that shows a darker pink color. This drink isn't an ideal flavor choice, because of the uniqueness of it. Dragonfruit isn't a popular and or known fruit, but since it blew up on the internet many have tried it. It's more of a tropical tasting drink. There's many tastes that hit you mouth when consuming it. You get more of sweeter taste, but after swallowing it becomes more of a blandish taste. The dragon fruit makes it appear that way. I think that it is a good drink, but i would rate it a 7/10 from the way it has a bland aftertaste.
Thirdly, the Cloud Caramel Macchiato. This drink known as being Ariana Grandes. This can be a cold or hot coffee drink. The appearance of the drink is actually well put together. The drink contains sweet cream foam on top. This balances out the espresso on the bottom. This is a smooth and creamy drink, but also the caramel blends it all together. This is a drink that would make you forget that you're drinking coffee, it's a sweet and light drink. It's extremely smooth while going down. I do recommend this drink if you like a well blended and sweet coffee drink. I would rate it a 9/10.
Lastly, the Pumpkin Cold Cream. If you are a fan of the fall drinks and flavors, then this would be the drink for you! This is a cold brew drink with sweet cream foam on top, the pumpkin flavor comes from a pumpkin flavor syrup and the nutmeg and pumpkin seasoning layered on top of the foam. This drink is also a light drink that is just a perfect calendar of all the flavors. The look of it is nice, it's pretty! The top of it is a white layering which fades into the cold brew and expression. I give this an 8/10!! Concluding this I would recommend all of these drinks when going to Starbucks.
Leave a Comment
About the Contributor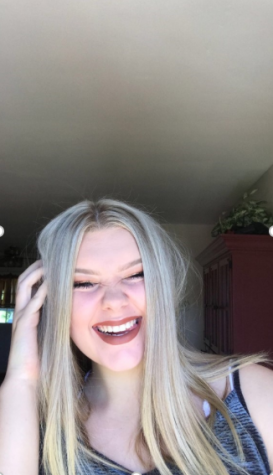 Mackenzie Smith
I'm Mackenzie Smith, I'm a junior. I am a two sport varsity athlete, I play basketball and volleyball. I love to sing and dance, I also enjoy sharing...