Rihanna
Rihanna a pop sensation, an idol and a singer songwriter. She has had a life of ups and downs. There are many who look up to her as a survivor. You may ask why she is called a "survivor" the reasoning of me calling her this is because she was one of many that was a girl that went through the rough subject of sexual assault. Sexual Assault is something that is a see sensitive topic that some may try to avoid. Many have heard of the artist Chris brown. He was the one who sadly put Rihanna through this. Chris brown was one that others looked up to as well. He sadly lost quite a bit of fame when that happened, although he still produced music and acted like everything was okay in the end.
Many people still idolized him after this happened which doesn't seem okay. Many still believe that he didn't have the ability to do such a thing, but in reality Rihanna kept it in the dark for also long because it was so sensitive, but when she came clean about it, she gained so many supporters for telling the truth then she eventually went to ASAP Rocky who was willing to deal with her past and help her through the difficult times that she's faced and went through. Rihanna escalated throughout the years yet hasn't produced an album in a while.
Leave a Comment
About the Writer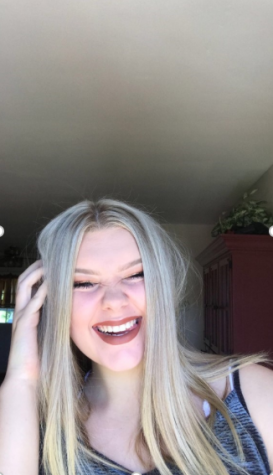 Mackenzie Smith
I'm Mackenzie Smith, I'm a junior. I am a two sport varsity athlete, I play basketball and volleyball. I love to sing and dance, I also enjoy sharing...