Beyoncé
Beyoncé is one of the most iconic, powerful and most influential singer songwriters in the world. She is a powerful yet independent woman that takes the time to work on stuff herself. Beyoncé was born and raised in Huston, Texas. Yeah, it's hard to believe that someone who once was just a normal girl living her home life and now she's an iconic singer that many look up to. She is recognized as an idol. Beyoncé went on display and performed yet an iconic performance winning a Sammy Davis Jr. Award at a city talent show. From there on she became one that was going to follow her dreams.
As performing for the talent show Beyoncé exploded into an internet and singer icon. After exploding into the world she became a leader of the famous group called "Destiny's Child". Destiny's Child is a group that had singers based out of Texas and it was hard for many to believe that they liked to be dolled up and glamorous. That wasn't a normal "Texan" act. When Destiny's Child was disbanded or came to an end in 2003 Beyoncé released several solo albums and had many Top Ten singles, including "Single Ladies".
Beyoncé has sold more than over 75 million records and has won multiple Grammys. She has also acted in multiple films such as Dreamgirls. Beyoncé has a little girl named Blue Ivy. Her name originated from one of Jay-Z's albums and her favorite Roman numeral IV. Beyoncé continues to travel back to her hometown Huston, Texas to visit family, friends and her hometown supporters.
Beyoncé has had many great wonders that she has done. Beyoncé performed the National Anthem at Obama's second inauguration and has had a Super Bowl halftime appearance. The Super Bowl had a later surprise of Beyoncé showing up with her past group "Destiny's Child". Shocking appearance made by them, although everybody loved the performance. Beyoncé has been one to look up to and is one that's idolized. She is my idol.
Leave a Comment
About the Contributor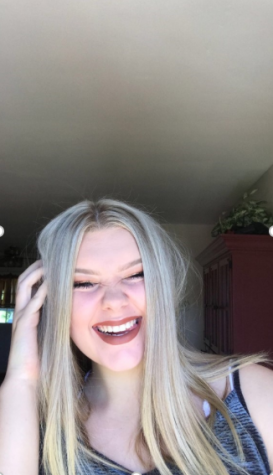 Mackenzie Smith
I'm Mackenzie Smith, I'm a junior. I am a two sport varsity athlete, I play basketball and volleyball. I love to sing and dance, I also enjoy sharing...