James Charles
James Charles, makeup influencer has had quite a year. James Charles has partnered with Wet and Wild Beauty. He dropped out of that to create his own beauty line partnering with a bigger brand name called morphe. He is a fellow youtube star that made the mainstream. He gained more than a million subscribers although later caused a fund with a fellow YouTuber. That cost him three million followers.
He has been through a roller coaster of events and there have been many challenges he's facing. It has been said that it's hard to work and be a YouTuber and makeup guru. Makeup is a passionate thing that James focuses on. Makeup makes him the happiest yet so does being a YouTube influencer.
The James Charles palette was probably one of his greatest achievements. This was a large seller. So large that it sold out 4 times! Charles also introduced a mini version of his artistry palette and a 13- piece brush set that involves the brushes that he uses. He also brings his sister apparel into his brand.
James is one of the largest beauty influencers. At this point he has 16.2 million subscribers, 15.9 million Instagram followers and 4.2 Twitter followers. He originally started out in New York, his time in NY he started doing looks on his friends and starting posting his looks on his social media platforms. This landed him a job with CoverGirl. He collaborated with them and modeled their makeup. James Charles is a successful influencer that has had their moments of failed attempts, yet he still seemed to get through it.
Leave a Comment
About the Contributor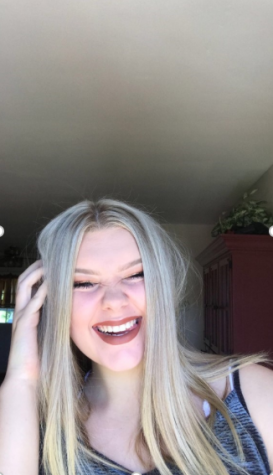 Mackenzie Smith
I'm Mackenzie Smith, I'm a junior. I am a two sport varsity athlete, I play basketball and volleyball. I love to sing and dance, I also enjoy sharing...