Ginny and Georgia
Ginny and Georgia
Netflix has been one of the most popular apps that have been casted and streamed while the virus is going on around us. Covid has been affecting all of us in many ways. Covid has given us a reason to stay home, sit and do nothing. Many streaming apps such as Netflix, Hulu, Disney+, and more have been creating movies and tv shows to cast. Usually there are movie theaters that are showing movies that producers and studios have created, although theaters aren't open to show any movies. This is causing many individuals to continually ask for recommendations on what to watch. Netflix has a section that is called "Netflix Originals" and this consists of a show called "Ginny and Georgia."
It is a show based on a single mother who has two children. Georgia, the mother doesn't like to stay around in a place very long. She is one to keep herself and or her identity on the low. Ginny Miller is a fifteen year old girl that often finds herself to be more mature than her own thirty year old mother. Her mother is named Georgia Miller, she's irresistibly very self centered. Georgia is one to throw herself out to guys just to get a better opportunity for herself. She mainly focuses on herself and very little on her kids. They moved into this new town to get a new start for herself and her kids. This is one out of the many places that they've moved, this is frustrating to the kids. They just want a place that they can call home for a lifetime, but they know that's a rare sighting.
As the tv series goes on Georgia finds a job that she is not certified in although she sure made sure she got the job. Her job takes place in the mayor's office where lies a handsome man that has dreamy eyes and a dreamy laugh. This is kept a secret because Georgia promised not to associate with a man while moving into this new town. As the secrets lie, they end up just keep piling up…one after another. Oh, and did I mention the boy next door. I definitely recommend watching this tv show because it brings suspense and its one to keep you on the edge of your chair.
Leave a Comment
About the Contributor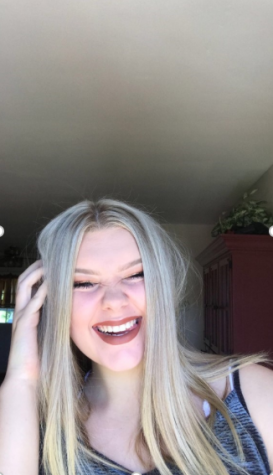 Mackenzie Smith
I'm Mackenzie Smith, I'm a junior. I am a two sport varsity athlete, I play basketball and volleyball. I love to sing and dance, I also enjoy sharing...