Tokyo Ghoul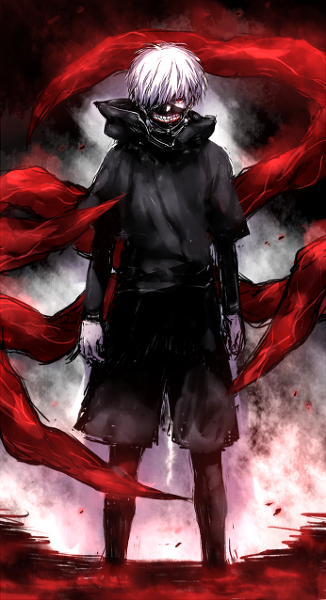 I have recently made myself extremely comfy on the couch and finished an entire season in one sitting, not counting snack and bathroom breaks. It was totally worth it though. My entire freshman year I read every tokyo ghoul book as soon as they were released. I have always been very intrigued and fascinated by the story, so I'm sure you could imagine my excitement when I saw it on HULU. "Tokyo Ghoul" is a series you can find on hulu and amazon prime, it's about a species called ghouls. Although they look human they're very much not. Not only do they have black eyes with a red pupil and a kaginue, they also eat people. Nobody suspects you, even the main character's best friend never suspected him of being a ghoul, that's how well they blend in.
The main character wasn't born a ghoul, he was born human. A fatal incident involving him and a female ghoul left him in need of certain organs that her dead body had. A human had an organ transplant from a full blooded ghoul. Imagine going from a completely normal life to only being able to survive on human flesh and not knowing any other ghouls to help you. I give this show an outstanding eleven out of ten. It contains humour, empathy, comedy, as well as action.
Leave a Comment
About the Contributor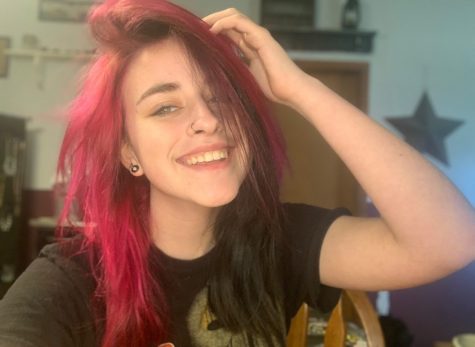 Izzy Payne
My name is Izzy Payne. I'm 17 years old and I'm a Virgo ( September 17th ). I'm in both the concert and marching band. I am constantly making art,...