Good Netflix Shows
Netflix is a very popular place to go to be able to watch many good shows. Netflix has many options from different genres. If you want to watch a certain type of genre then you can go to Netflix, and they will have a whole section just for that genre that you want to watch. I would definitely get Netflix if you are allowed, because it is totally worth it. Some options of shows that they have are:
"All American:" This show is about a rising high school football player from Los Angeles who is recruited to play at Beverly Hills High School, when he used to play Crenshaw high. These two schools started to collide after this happened.
"Vampire Diaries:" This show is about a girl named Elena Gilbert, who is just a normal teenage girl who just lost her parents in a car crash. She soon falls in love with the Salvatore brothers, who swear to protect her with everything in them.
"Outer Banks:" This show is about a group of teenagers who live in Outer Banks. They are determined to find out what happened to the ringleader of the group's father who mysteriously disappeared. Along the way they find a treasure that is somehow tied to his father.
"Stranger Things:" A young boy named Will Byers goes missing near a top secret government lab. When many of the towns people go looking for Will they are drawn in by the secrets of this lab and a strange little girl.
"Riverdale:" While trying to uncover the mysteries of love, school and friends, a group of teenagers get tangled in Riverdale's dark secrets and mysteries.
"The Originals:" This show is a spinoff of "The Vampire Diaries," and it centers around three of the original vampires to ever walk on land. Over time next and old friendships form. There is also love in the air.
Leave a Comment
About the Writer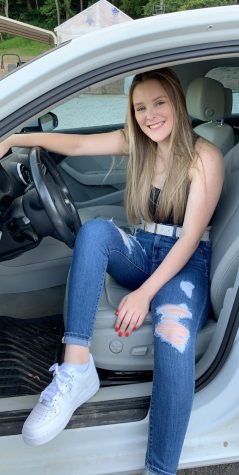 Madison Scott
My name is Madison Scott and I'm a junior. I am currently enrolled in Early College Classes. I also do 3 sports, which are cross country, basketball,...