Halsey
Halsey was born on September 29, 1994, and is currently 26 years old, and is from New Jersey. She was very into music growing up and played a variety of instruments such as the violin, viola, and the cello. When she was 14 year she started playing the guitar, and really enjoyed it. She is a very successful artist who is very passionate about her work. She came out with quite a few albums in 2020, two of them are "Manic" and "Badlands." One of my favorite songs from Halsey is "Bad at Love." This song can relate to me in many different ways. It talks about all the relationships she has had and how they all have failed, but some of them were actually good relationships. But she could never keep them because she was ending up in a toxic one that she couldn't get herself out of. When She was around the age of 18-19 she had a lot of financial trouble and music was her way of paying her rent and getting out of the trouble she was in. Before we all knew her from her music Halsey was going to go to college and major in fine arts, but she couldn't afford it. She then enrolled in a community college and majored in writing.
Halsey came out with her sexuality not long after she started becoming a more popular artist.
She first came out as "tri-bi" meaning she was (bisexual, biracial, and bipolar.) She started going away from that label, and people still went along with what they were first told. She then later came out as a lesbian, but didn't feel like she needed to have a label, so she then finalized her sexuality with putting no labels on herself and said "she is going to love who she loves, wether they are a man, women, whatever they might be."
Leave a Comment
About the Contributor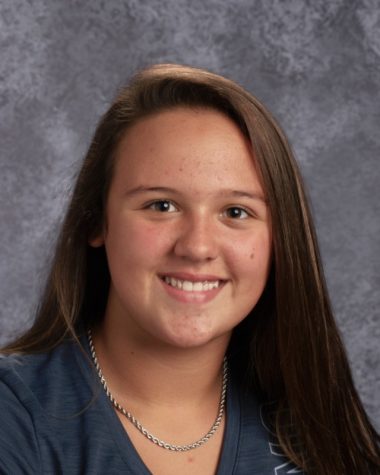 Olivia DeWeese, Reporter
Hi, my name is Olivia DeWeese, and I am a senior at SMHS. I have been in the newspaper class for two years now, and I love it. I am also a member of the...