Life in Massachusetts
Recently, I have been looking into different states that I'd like to visit or perhaps even reside in. While looking I came across some beautiful homes in Massachusetts. This eventually caused a spiral inton many interesting facts about Massachusetts that drew me even closer into the community. The beloved children's halloween movie Hocus Pocus was filmed in one of the homes located in Salem Massachusetts. This is a very common tourist attraction as well as the witch museum. You would think you could find pictures of the inside of the museum but you're sadly mistaken. They do not allow photography inside of the museum, and unfortunately i can't find any online resources that state the reasoning for this.
Not only is Massachusetes a beautiful state, it's also a very welcoming and accepting state as well. Boston Massachusetts is considered one of the most accepting cities in massachusetts. More people, young and old, are welcoming to the idea of the lgbtq+ community. Considering the world we live in today, that's a huge step towards the growth and acceptance of our community. So, if you're Witchy or part of witchcraft, you should consider a life in Massachusetts.
Leave a Comment
About the Writer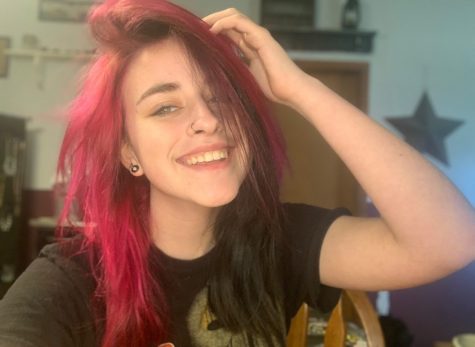 Izzy Payne
My name is Izzy Payne. I'm 17 years old and I'm a Virgo ( September 17th ). I'm in both the concert and marching band. I am constantly making art,...