Top Five Historical Events
Top Five most popular Historical events
JFK assasination
Vietnam War
Iraq wars
Moon landing
Fall of Berlin wall
JFK assasination. John Fitzgerald Kennedy, the 35th president of the United States. He was assassinated on Friday, November 22, 1963, at 12:30 p.m. Central Standard Time in Dallas, Texas, while riding in a presidential motorcade through Dealey Plaza. The date was November 22, 1963 and located in Dallas, TX. This is the most popular historical event.
The Vietnam War. The Vietnam War, also known as the Second Indochina War, and in Vietnam as the Resistance War Against America or simply the American War, was a conflict in Vietnam, Laos, and Cambodia from 1 November 1955 to the fall of Saigon on 30 April 1975. This was the second most popular historical event.
The Iraq War. The Iraq War was a protracted armed conflict that began in 2003 with the invasion of Iraq by a United States-led coalition that overthrew the government of Saddam Hussein. The conflict continued for much of the next decade as an insurgency emerged to oppose the occupying forces and the most post-invasion Iraqi government. This was the Third most popular historical event.
The Moon Landing. A Moon Landing is the arrival of a spacecraft on the surface of the moon. This includes both crewed and robotic missions. The first human made object to touch the Moon was the Soviet Union's Luna 2, on 13 September 1959. The United States Apollo 11 was the first crewed mission to land on the moon, on 20 July 1969. This was the fourth most popular historical event.
The Fall of Berlin Wall. The Berlin wall was a guarded concrete barrier that physically and ideologically divided Berlin from 1961 to 1989. Construction of the wall was commenced by the German Democratic Republic on 13 August 1961. The wall cut off West Berlin from surrounding East Germany, including East Berlin. This is the fifth most popular historical event.
Leave a Comment
About the Contributor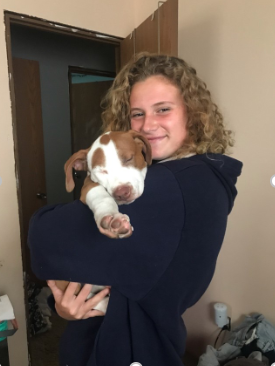 Sage Harper
My name is Sage Harper. I'm a junior at St. Marys High School. I play soccer and run track. I like food, my two best friends and my dogs.