Snow Days
Having a snow day is something a student at any age always looks forward to. It is a day to sleep in and have a break from school. Students also love snow days, so they can go out and play in the snow and go sledding. If you have too many snow days in a row you start to get bored. Here are a few things you can do when you are bored during a snow day.
First, you can watch Netflix. It would be a perfect time to catch up on all your shows. Many people could stay at home and binge movies and shows for hours. This will give you something to entertain yourself.
Next, is to play with your pets. Getting to play with your pets is a stress relief, so that you can be ready to go back to school when it is time. Usually, pets love playing in the snow too. You can get your warm clothes on and go play with your pet in the snow.
Finally, you can spend time with your friends. Having a social life is important and it is also good to spend a lot of time with your friends. You can hang out with them and go sledding, or you can watch movies and gossip.
In conclusion, snow days are always fun, but when you have too many you might get bored. You can do these fun things to keep you entertained.
Leave a Comment
About the Writer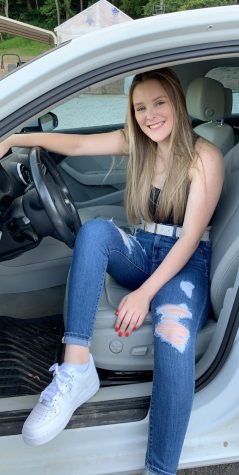 Madison Scott
My name is Madison Scott and I'm a junior. I am currently enrolled in Early College Classes. I also do 3 sports, which are cross country, basketball,...