How to Spread Christmas Cheer
Every Year in December we celebrate a holiday called Christmas. Christmas is a time where we celebrate the birth of Jesus Christ. Which is who christians believe is the son of god. The name for christmas comes from Christ or as you would call Jesus. This is where christians remember that Jesus died for us and came back to life.
To celebrate this day we decorate our houses with lights, ribbons, blow ups, and reefs. In the inside of the house you would normally buy a christmas tree to put up. People go all around the world to find the perfect christmas tree to put in the houses. You can even buy fake ones if you don't want to cut down a real one. When you set up the christmas tree at home you can cover the tree with decorations.
There are so many ways to decorate your tree with family. You can use christmas bulbs, candy canes, and even stars. On the streets there are people playing in the snow and sliding on the road with the ice on top. Kids all around love walking around to see christmas lights and all of the decor on peoples houses.
People all around drive to places to see lights. All around the world during christmas there are places where people in town set up big lights for people to come and see. There would be reindeer lights, lights made to look like santa, the grinch, gingerbread houses, marching men, and so much more. There are also christmas carolers all around town. They go door to door to sing christmas songs to cheer people up and bring christmas spirit. These are all some ways that we spread christmas cheer.
Leave a Comment
About the Contributor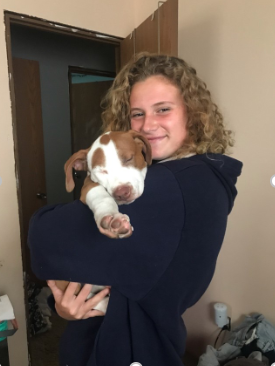 Sage Harper
My name is Sage Harper. I'm a junior at St. Marys High School. I play soccer and run track. I like food, my two best friends and my dogs.