Polio
Poliovirus destroys nerve cells in the spinal cord. This causes muscle wasting and paralysis.This virus is extremely rare. Polio is transmitted through contaminated water and food or contact with an infected person. There are fewer than 1,000 US cases per year. This virus may cause paralysis and is easily preventable by the polio vaccine. The vaccine can help but it will not cure it. Where I live polio is not very common. I dont know of anyone close to me that has poliovirus. In West Virginia the cases of poliovirus are at least 1-10 a year. But it is rare. But with the help of our people we can help those in need, such as people who can't walk that have this disease.
We can try to help kids and adults try to walk and start walking again with training and much more. They have many training facilities for disables people and other issued people to go to for help. In Morgantown there is a facility called "Center for Excellence in Disabilities". They have one in Charleston called "West Virginia Aging & Disability Resource center". There is also one in Fairmont called "Disability Action center". There are many more but these are the top disability facility centers in West Virginia. These facilities don't just help certain people they help anyone in need. These are recommended because they are the top three best in the state. They have all rated for five stars. They have mentioned on their websites that they have not been able to fix Poliovirus but they have improved so much on the people who barely wanted to get up out of bed. They have improved by a lot over the years and they hope to do more.
Leave a Comment
About the Contributor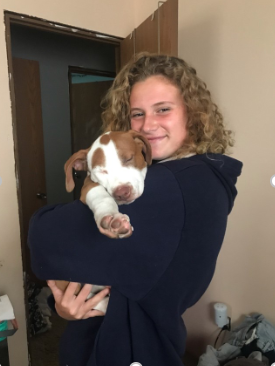 Sage Harper
My name is Sage Harper. I'm a junior at St. Marys High School. I play soccer and run track. I like food, my two best friends and my dogs.