Homemade Christmas Gifts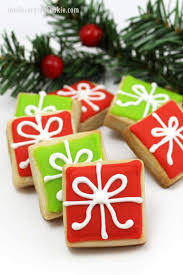 It seems every year when Christmas comes around everyone struggles to find gifts for each other. The real difficulty is finding something personal, not just a 20 dollar trip to Amazon. There are many solutions to this problem, from spending hours on each gift to simply getting a gift card and letting them choose their own gift. The often neglected but much more personal solution, is to make a gift by hand. Homemade gifts are a cheap, personal, and heartwarming way to go about gifts this Christmas.
There are quite a few ways to make homemade gifts. One that's great for distant family, or as a way to get kids involved in gift making is homemade cards. Some simple card stock, paints, glitter and markers, and you've got hours of fun, and a great gift for the grandparents.
Another great idea is homemade tree ornaments. There's a lot of ways to go about this, but the most common one is using modeling clay (Which can be found at Wal-mart for around $10) and using that to make small trinket type ornaments. There are many potential simple ornaments you can make, and if you aren't very artistic, it adds character. From snowmen, hearts, and baubles to angels, sleds and trees.
A great gift that everyone will appreciate is cooking. Especially around this time of year baked goods are always loved. Cookies, Pies, brittle, there are many many options. Included below is a great recipe for peanut butter cookies that can be made in bulk and frozen ahead of time, perfect for gifts.
Ingredients
-1 1/3 cup (188g) all-purpose flour (scoop and level to measure)
-3/4 tsp baking soda
-1/2 tsp baking powder
-1/4 tsp salt
-1/2 cup (113g) unsalted butter, softened
-1/2 cup (105g) granulated sugar
-1/2 cup (110g) packed light brown sugar
-3/4 cup (185g) creamy peanut butter
-1 large egg
-1 1/2 tsp vanilla extract
Directions
Preheat oven, prepare baking sheet: Preheat oven to 350 degrees F. Line two 18 by 13-inch baking sheets with silicone baking liners or parchment paper.
Whisk dry ingredients: In a medium mixing bowl whisk together flour, baking soda, baking powder, and salt. Set aside.
Cream butter and sugars: In a large bowl cream together butter, granulated sugar, and brown sugar with an electric mixer, until combined.
Mix in peanut butter then blend in egg and vanilla.
Blend flour mixture into butter mixture: With mixer set on low speed slowly add in flour mixture and mix just until combined.
Scoop and shape: Scoop dough out and roll into balls (30 grams each or nearly 2 Tbsp) then place on baking sheets spacing them 2-inches apart.
Flatten with a fork: Using a long pronged fork flatten cookies slightly then turn fork going opposite direction and flatten just slightly again (it should create that criss cross pattern).
Bake: Bake cookies in preheated oven, one sheet at a time, for about 9 minutes (cookies will appear pale and slightly under-baked, they'll continue to cook slightly as they cool).
Cool: Let cool on baking sheet 5 minutes then transfer to a wire rack to cool completely. Store cookies and an airtight container.
Leave a Comment
About the Contributor
Josh Brookover, Reporter
My name is Joshua Brookover, but I really prefer Jericho. I'm a senior now, and this is my second year of journalism. I'm very much an Art kid. This...