James Brothers
The James brothers were american outlaws. Frank and Jesse James were brothers. Frank and Jesse James were the infamous brothers who were american outlaws of the west. Jesse was born on September 5, 1847, in Kearney, Missouri and died on April 3, 1882. Frank was born January 10, 1843 and died February 18, 1915 at the age of 72. The both served in the confederate war and this was said to be the beginning of the James Brothers infamous adventures.
Once the war was over the Brothers turned outlaw. It was said they joined a group called the Confederate Guerrillas. They traveled with the group for roughly 16 years. They robbed mostly banks and trains. They were never caught in the 16 year span of any of their crimes. It was suggested that in February in 1866 they rode into Liberty, Missouri with the Confederate Guerrillas crew and held the Clay County Savings Bank at gunpoint. When lawmakers questioned Frank and Jesse James about this incident they stated they were at their home during the incident and their story was backed by several friends.
Jesse enjoyed the infamy and even wrote newspapers pleading his innocence of the crimes. Jesse also sat and had dinner with a detective investigating Jesse for the crimes. Jesse wrote the detective and wished him luck on his investigation. On a final run with the Confederate Guerrillas the two brothers were almost captured with the three Younger brothers, Cole, Jim and Bob Younger. At this time a bounty was placed for the James Brothers at ten thousand dollars. The James brothers hid bouncing from big cities. Jesse married and used another identity "Mr. Howard". Bob Younger was released and shot Jesse James in the back of the head to collect the bounty on him. Jesse died instantly.
Several months later Frank James surrendered to the governor. No jury would find Frank guilty. Frank spent his years traveling and speaking to groups about his outlaw ways and the evil acts he committed. Frank James died due to a stroke in his childhood home. fought in the civil war. When they were in the civil war they both learned how to do gorilla warfare. Gorilla warfare is where you hide and sneak up on people in battle. They both used gorilla warfare when they robbed banks and stagecoaches. In their later years of robbing banks they had the Younger brothers join their gang. So it became the James Younger gang.
Leave a Comment
About the Contributor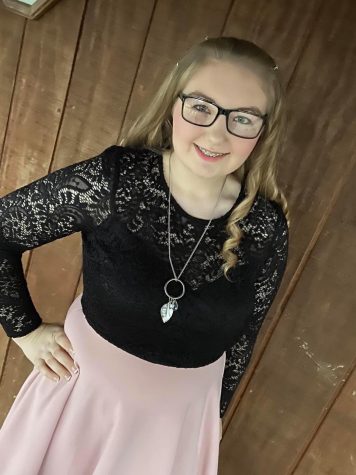 Kacie Garrett, Reporter
My name is Kacie Garrett. I am 18 years old and a senior in high school. I attend St. Marys high school. I use to be in Concert choir and AFJROTC at my...