Annie Oakley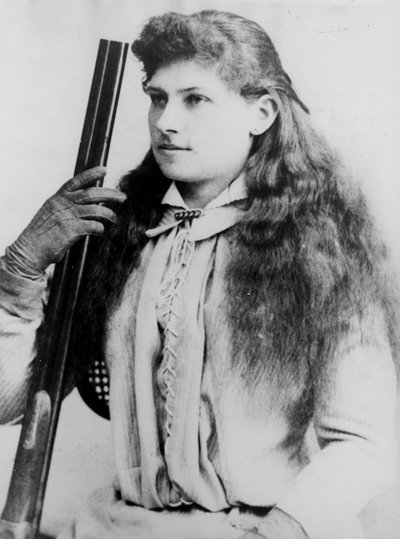 Annie Oakley was born August 13, 1860 in Darke County, Ohio. Annie died at the age of sixty-six years old in 1926 after becoming ill in 1925. Annie was known for her sharpshooting skills. She was known for her outstanding skills and became a star in a male-dominated sport, and legendary throughout the world. Annie's mother struggled to care for her and her siblings after the death of Annie's father and then Annie's stepfather.
Annie bounced around from homes. Annie learned from one family how to sew and care for children. Annie was then sent to an abusive family. She referred to the abusive family as "the wolves". At the age of eight is when she learned to hunt. She made profit by selling the game to local restaurants to earn money to provide for her family.
At the age of fifteen she went on to win a shooting contest against Frank E. Butler who was a famous sharpshooter himself. Frank was impressed with Annie's skills so much that he began to court her. The two were married August 23, 1876. Annie went on to travel with Butler and was his assistant. She held up items for him to shoot. When Butler's shooting partner became ill on May 1, 1882 Annie took her place and became more established as a famous sharpshooter. Butler gave Oakley the nickname "Little Sure Shot". Her famous trick was putting the rifle on her shoulder backwards and having a mirror on the butt of the rifle and shooting at her target.
Leave a Comment
About the Contributor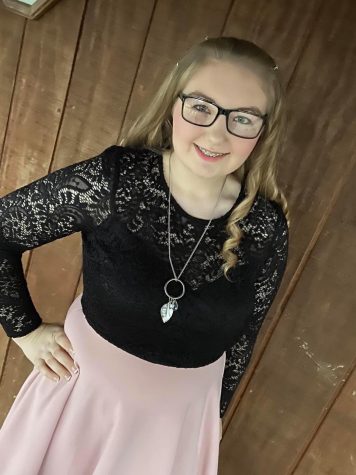 Kacie Garrett, Reporter
My name is Kacie Garrett. I am 18 years old and a senior in high school. I attend St. Marys high school. I use to be in Concert choir and AFJROTC at my...