Tiktok
Tiktok has become a very popular app that many ages have downloaded. All ages have formed a love and or addiction to it. The teens have created an attachment to it. We tend to click on the app wanting to watch a few videos, but then it turns into many videos that become hours worth of watching 30-60 second short clips. There have been many complaints about the app. These vary from being inappropriate, a bad influence on children, and it's just addicting. Parents have stated that their kids have put off a different personality towards certain topics and objects.
Tiktok is full of opinions and videos that hold different aspects towards subjects involving today's society and what's going on in the world. Not only does TikTok do this, but it also has a goofy side that shows videos of people dancing and singing and just puts off a fun vibe. TikTok has a "For You" page, this is based on your interests and likes when creating a profile. There's many concerns about the app coming from many.
The potential effects TikTok has on you negatively is addition, cases of bullying, mental health, and comparisons between yourself and others. The girls that are famous from TikTok are the typical ideal girl. They are pretty and thinner. Usually, if you don't fit into that stereotype then you tend to automatically put yourself down. It's upsetting when you look at someone and feel like you're not good enough. There are many other ways to bring yourself up rather than sit on social media for hours looking at a stereotypical person imagining you looking like that. This pitches into the mental health aspect and the comparison to others. I feel as if TikTok is a fun app, although it can have many negative effects about it. What are your thoughts about it?
Leave a Comment
About the Contributor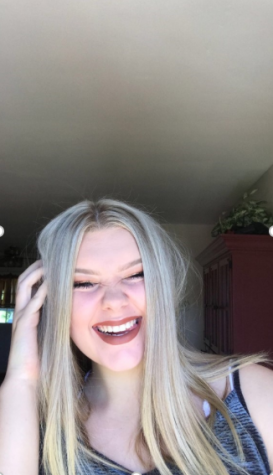 Mackenzie Smith
I'm Mackenzie Smith, I'm a junior. I am a two sport varsity athlete, I play basketball and volleyball. I love to sing and dance, I also enjoy sharing...