Twilight
Have you ever watched the movie "Twilight?" If so, what did you think? "Twilight" is a horror, drama, romance, fantasy, and melodrama film. The "Twilight" movies are in a series.
The "Twilight" movie is about a girl named Bella Swan who moved from Arizona to Forks.
Bella Swan started to go to highschool once she moved in with her dad. Her dad lives in Forks. Her mother lives in Arizona. The first day she went to high school she started to find friends immediately. Her friends brought up this strange family.
This family was the Cullen family. The Cullen family was different from other people. But when one of the family members started acting weird with Bella she had to try to figure out what was up. She tried to talk to him. He didn't say much but she was very interested.
The guy's name was Edward. He couldn't stay away from Bella because there was something different that he thought than anyone else. So he tried to get closer with her more and more. They started hanging out and the more they hung out the more Bella found out about Edward. Bella found out late one night that Edward and his whole family were vampires.
Bella understood after a few days but it was scary for her. Though she never knew something like that could ever be possible. She started to meet his family and get to know them more. The Cullen family went out to play baseball together and brought Bella. But after a few games they ran into some trouble. If you want to watch the movie "Twilight" go watch it now.
Leave a Comment
About the Contributor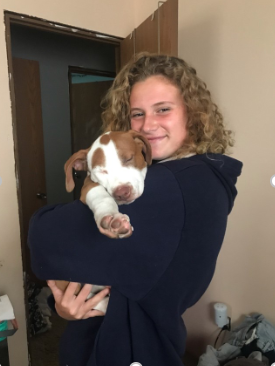 Sage Harper
My name is Sage Harper. I'm a junior at St. Marys High School. I play soccer and run track. I like food, my two best friends and my dogs.