iOS 14 Update
We all love a good iPhone, don't we? Well, yes of course!! Anyhow, Apple financially makes a total of 260.17 billion dollars a year! Crazy to think about it, I know. Apple is a very popular brand of phones. There are many pros and cons about the iPhone. One thing that is very frustrating is when those notifications pop up on your home screen saying that your phone is of need of an update.
There are many updates that apple has provided, but the best one would be the IOS 14 update. This is allowing our phone to be well more organized with many different ideas. This is Apple's largest update that they have come out with. This also provides a new home screen with an app library, new widgets, a new Siri interface, picture-in-picture, app clips, major message improvements, map improvements, camera improvements, and default email and browser apps. There are many good outcomes of the update.
Are you liking it so far? Do you think that it's a good add-on feature for iPhones, or is it useless? Those who have older iPhones are more hesitant of uploading this, only because they're scared that it'll wipe their phone, but the outcomes of the update are pretty successful so far. It's to be known that the update is working well and cooperative.
If giving a recommendation about the update, it would be rated around an 8 out of 10. This is the reason not all like it, more of the older generation seem to like the more simple and less complicated things. Yet, the younger generations like to discover new things and like to be up to date with the everyday stuff and or "trends". Do you like to stay with the simple or do you like to keep up with the trends?
Leave a Comment
About the Contributor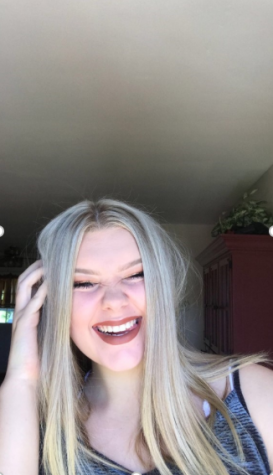 Mackenzie Smith
I'm Mackenzie Smith, I'm a junior. I am a two sport varsity athlete, I play basketball and volleyball. I love to sing and dance, I also enjoy sharing...