All American
Do you enjoy watching football? I do, although it depends on who's playing. Anyhow, there is a football based tv series on Netflix called "All American". "All American" is a show based on a rising high school football player. He got recruited over to play for Beverly Hills, it was out of his comfort zone and price range, but it would give him opportunities.
Spencer's James had a special place in his heart for his family, especially his mom, but things started changing when he was forced to move to Beverly Hills with the football coach, his wife, and his children. Not everyone gets noticed, but Spencer… he had a special talent. He started getting noticed and getting opportunities, although he faced many challenges throughout the way. He had to make his way through gang issues involving his best friend, many emotional family moments, Crenshaw football team harassing him, and just trying to fit in at a new school and on the football team.
I would highly recommend this TV show, because it's very heartwarming and it shows things that actually happen. You are able to see some things Spencer is struggling with internally and externally. It's definitely a tear jerker and will be especially when more seasons become available. I would overall give it a rate of 10 out of 10!! I believe that this show is really just telling a story that all should hear. It's extremely heart warming and just overall a good story.
Leave a Comment
About the Contributor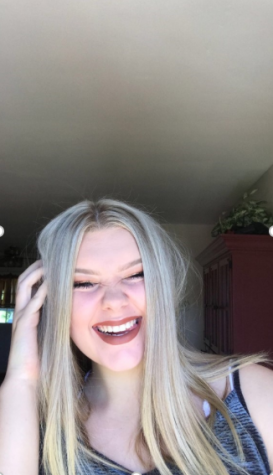 Mackenzie Smith
I'm Mackenzie Smith, I'm a junior. I am a two sport varsity athlete, I play basketball and volleyball. I love to sing and dance, I also enjoy sharing...