Pretty Little Liars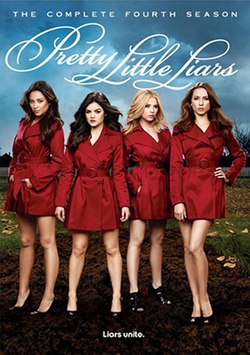 "Pretty Little Liars" is a drama filled TV show. You catch many young adults or teens watching it. The main characters in this show are Lucy Hale as Aria Montgomery, Troian Bellisario as Spencer Hastings, Ashley Benson as Hanna Marin, Sasha Pieterse as Alison Dilaurentis and Shay Mitchell as Emily Fields. These five girls are entering their freshman year of high school.
In the beginning of the show Alison goes missing. The other girls got very scared and decided to stop hanging out as much. The beginning of their sophomore year they begin to connect again. The four girls try to solve the mysteries on what happened to Alison. They soon discover her body by her old house.
They decide to put a funeral together for Alison, and little do these girls know this is where things start to get scary. After the funeral they stand together outside of the church and they get an anonymous text from someone named A. They thought A and maybe thought it was Alison, but soon found out that it was someone completely different.
I highly recommend watching this show. It is very suspenseful and you are always on your toes. You never know what to expect while watching it either. Sometimes you think one thing and it ends up being the complete opposite. If you like shows that are unexpected and thrilling then this is the show for you. It also has a bunch of seasons, so it will be time consuming to watch.
Leave a Comment
About the Contributor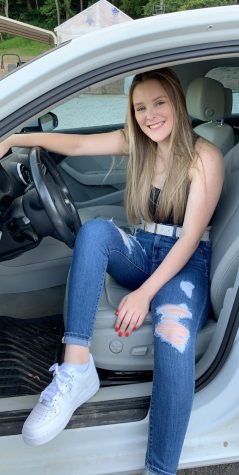 Madison Scott
My name is Madison Scott and I'm a junior. I am currently enrolled in Early College Classes. I also do 3 sports, which are cross country, basketball,...