Halloween in WV
Halloween is just around the corner, do you have any plans? If not there are tons of places you can go to no matter how last minute you are.
One place to visit is the Lake Shawnee Abandoned Amusement Park. This park contains a photo and history trail for those of you who enjoy the spooky history of the park, or for those of you who just want to be scared you should consider the lake nightmare. Lake nightmare is at Lake Shawnee but it's like a haunted house with jumpscares and costume characters.
Now, if you'd like to stay closer to home, the Plesants county Boys and Girls Club holds a haunted house with different puzzles. Complete the puzzle and you proceed through the rest of the haunted house, don't complete it… who knows the consequences.
Saint Marys also has a costume contest in the form of a parade that goes straight to the Boys and Girls club. The basketball courts are full of vendors and there's usually 2-3 food trucks. It's something fun for all ages. Food, frights, and contests. Who could ask for more? Unfortunately, this event will look different this year due to the COVID-19 pandemic. The costume contest will be held virtually.
Now, if you're looking for a real fright, go visit the Trans Alleghany Lunatic Asylum. This haunted house and the paranormal tour is NOT recommended for children under the age of 12 because of how scary it is.
Leave a Comment
About the Contributor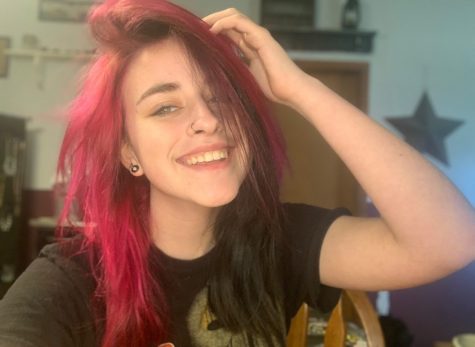 Izzy Payne
My name is Izzy Payne. I'm 17 years old and I'm a Virgo ( September 17th ). I'm in both the concert and marching band. I am constantly making art,...