Are Masks Really Protecting Us?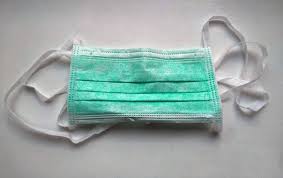 There is a lot of confusion and hate going around about cloth masks today. People have a lot of questions. Why should I have to wear one? How do they work? Do they work at all?
The Novel Coronavirus is mainly spread through the air. Coughing, sneezing, laughing, talking and even breathing all spread tiny droplets of spit carrying the virus. Scientists have found that despite being mildly inconvenient, the masks do in fact slow or stop the spread of the Novel Coronavirus.
It does this by blocking the projectile spit mist every human constantly creates. Masks work best when stopping those already infected from spreading It. "I think there's enough evidence to say that the best benefit is for people who have COVID-19 to protect them from giving COVID-19 to other people, but you're still going to get a benefit from wearing a mask if you don't have COVID-19," said infectious disease specialist Peter Chin-Hong, MD. Masks may be more effective as a "source control" because they can prevent larger expelled droplets from evaporating into smaller droplets that can travel farther.
There is more and more evidence that masks are effective. One source of evidence comes from laboratory studies of respiratory droplets and the ability of masks to block them. An experiment using high-speed video found that hundreds of tiny droplets are created when saying a simple phrase, but that nearly all droplets were blocked when the mouth was covered by a damp washcloth.
Leave a Comment