Once Upon A Time
"Once Upon A Time" is a television show based off of movies that Disney has put out. The characters in it are, Ginnifer Goodwin as Mary Margaret, Josh Dallas as David Nolan and many more. The show was released October 23, 2011.
When it first came out it was a good show to watch, but the only downside to it was from watching all of the original movies that Disney put out. It was kind of a let down because it wasn't like the original movies were. In the show Emma Swan (Mary Maragret) had a lot of troubled things going on in her life. So, she moved to a small town in Maine where all fairytales were believed in. But everything has been everything but good for her until she found her son Henry (Jared Gilmore) who she gave up for adoption 10 years ago. Then on the night of her 28th birthday everything was going to change quick fast and in a hurry.
Her son Henry started reading this book, and everything about it was like Emma was the person in the story. So, Henry really needed her so he could tell her that he thinks that she is the daughter of Snow White and Prince Charming. Then, of course he told her, and she really didn't believe it, but it ended up being very true.
When I was watching this show it kinda took its own way of things other than just being the normal movies, in real person form. I started to kind of like it because of all of the suspense in it, but it really bummed me out when it wasn't like the real movies, and I love those movies, and have grown up watching them. So for the show, it wasn't terribly awful, I just didn't like it because of how it didn't go with the movies in the past.
Leave a Comment
About the Contributor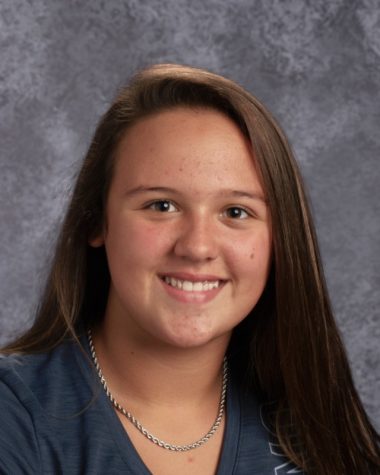 Olivia DeWeese, Reporter
Hi, my name is Olivia DeWeese, and I am a senior at SMHS. I have been in the newspaper class for two years now, and I love it. I am also a member of the...