Harley Quinn: Birds Of Prey
"Birds of Prey" follows Harley Quinn's misadventures after her breakup with the Joker goes public, in a very explosive way. Without the Jokers protection, Harley has lost her immunity in Gotham and is now being hunted down by anyone she has wronged\; specifically the crime boss known as Black Mask and his right-hand man, Victor Zsasz.
During a hunt for the stolen ring of the most powerful mafia family in Gotham, Harley forms an unlikely alliance with the dangerous and strong women\; revenge seeking killer Huntress, a singer with a killer voice from Black Mask's nightclub Black Canary and police officer Renee Montoya. It's up to these four women to work together to protect the child who has stolen the ring, Cassandra Cain, from all the bounty hunters in Gotham trying to obtain the half a million bounty that Black Mask has put on her head.
I thoroughly enjoyed this movie. As a lover of the DC franchise, I was thrilled to finally see a movie following Harley Quinn, and without the Joker for once. The girl power in this movie was amazing, and the casting of the women was spot on in my opinion. Another thing I absolutely loved about this movie was the soundtrack that was equally filled with girl power, featuring songs by Dojacat, Halsey, Kesha and Sofi Tukker. The score for the movie was really upbeat and dramatic, and was very fitting to Harley Quinn's antics. I found myself jamming out to the soundtrack on the drive back home from the theatre. From the music, to the lighting and cinematography, to the costumes, this movie had an amazing aesthetic. This movie will have you pumped up and ready to face the world, I guarantee it.
I would recommend this movie to anyone who is a fan of the DC comics and movies, or to anyone who enjoys crime and action movies. Go and check out Harley Quinn: Birds of Prey before it's out of theatres!
Leave a Comment
About the Contributor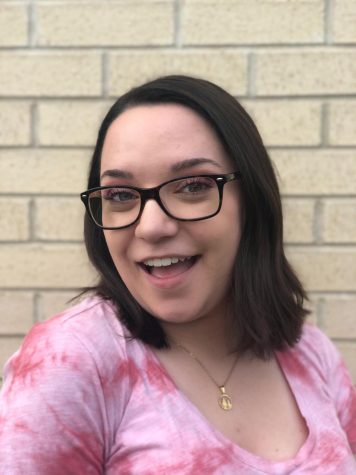 Jenna Barnhart, Editor
Hey, I'm Jenna Barnhart! I am a 17-year-old senior at St. Marys High School. I have an older brother and two dogs, named Nicki and Finn. My favorite...