The Good Place
It doesn't matter what religion you practice, there is always a good and bad place which is the major plot of this show. "The Good Place" takes place in the afterlife with the main character, Eleanor Shellstrop. She finds herself in the afterlife, she's both relieved and surprised that she's made it into the Good Place. Eleanor has not lived a good life, so it doesn't take long for Eleanor to realize she's there by mistake. She hides in plain sight from the architect of the good place, Michael, and his human-like computer and all-knowing, Janet. Eleanor's seemingly perfect neighbors, Tahani and Jason, and soul mate, Chidi, help her realize that it's never too late to change. With the help of her new friends, a few enemies, Eleanor becomes determined to live a new, good life in hopes of staying in the good place.
"The Good Place" is a show that is very surprising and constantly changing. There's always something new going on! I would rate this show a 10 out of 10 because of the constant changes and new adventures. This show is so funny and worth the watch. It can be found on Netflix, but there are only three seasons on Netflix. However, "The Good Place" can be found on Hulu, NBC, Sling TV, Youtube TV, and fubo TV. I would say season 3 is the most surprising so definitely watch until the end, you will not be disappointed.
Leave a Comment
About the Contributor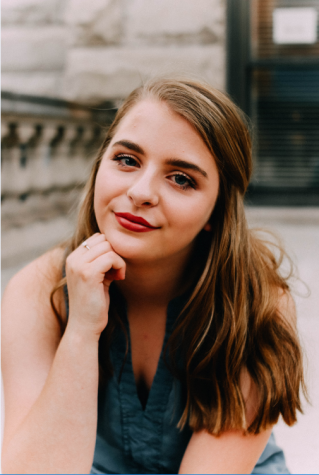 Jaden Hatcher, Opinion Editor
Hi, my name is Jaden Hatcher! I am 17 years-old, and I am a senior at St. Marys High School. I have seven dogs, one cat, and a lot of chickens! After high...