Low Budget Vacations
Low Budget Vacations
Sometimes figuring out where to go on vacation can be a struggle. "Where should I stay?" The beach? A cruise? Camping? Knowing where to stay and how much it's going to cost are the two most important questions when planning a vacation. Being overwhelmed by all the options is the worst, so here are six cheap, easy and fun vacation ideas for less!
Lake Tahoe, Nevada
While Tahoe ski resorts can be pricey, the rest of the area is marked by state parks that offer sensational natural beauty cheap. Stand high above the Lake at Emerald Bay State Park, for a small parking fee.
Myrtle Beach, South Carolina
If you're looking for a cheap and easy beach trip with friends and family, Myrtle Beach has it all, with its bustling, boardwalk, amusement parks, family restaurants, and arcades. And in the summer, there are several spots along the coast with beach access.
Cedar Point, Sandusky Ohio
Cedar Point is located in Sandusky Ohio and it opened in the late 1800's. It is reported to be the second oldest operating amusement park. Cedar Point is a great for kids and family and is great for a low budget.
Seneca Rocks, West Virginia
If your family is more of a hiking type Seneca Rocks is perfect for that! The rock trail is only 1.3 miles and takes you up to 800 feet in elevation. You can take the day to hike up the giant rocks or stay underground in the Seneca Caverns by exploring the caves.
Grand Canyon, Arizona
It doesn't get more affordable than camping! Take a walk around the Grand Canyons 277-mile-long part and explore the caves. The Grand Canyons entrance fee covers most activities.
Gettysburg, Pennsylvania
Gettysburg is known best for its three-day battle in 1863 and former President Abraham Lincoln's Gettysburg Address. Come here to learn about what all went down on the battlefield. Gettysburg offers more than just a historical tour, you can even sign up for ghost tours!
Leave a Comment
About the Contributor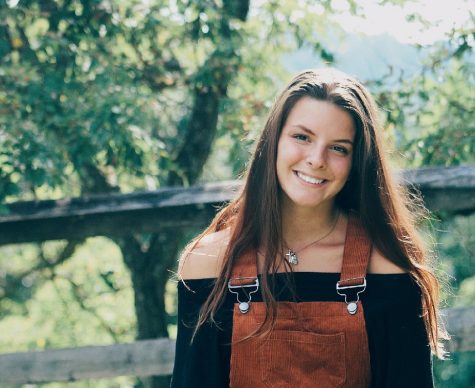 Kenzie Heflin, News Editor
Hi, my name is Mackenzie Heflin. I am 17 years old. I want to major in k-12 education and then get my business degree to start a photography business....