Spring Break Destinations
Spring break is right around the corner. This year, our spring break falls at the beginning of April. The weather should be warming up by then, giving students the chance to get out, have fun and make memories. Here are day or overnight, trip locations near St. Marys.
North Bend State Park – North Bend is a short drive away in Ritchie County. Established in 1951, the state park was named after the bend in Hughes River. Hiking, bike riding, fishing and exploring nature can all be done at North Bend State Park.
Blennerhassett Island – Located in the Ohio River, Blennerhassett island is found near Parkersburg, WV. A large mansion is available to tour, horse-drawn wagon rides, bike riding, the multi-purpose trail and a gift shop is on Blennerhassett Island.
Canaan Valley State Park – Canaan Valley is located in the mountains of Tucker County. There are hiking trails, scenery and a variety of ski resorts with spring/summer activities.
Blackwater Falls State Park – Also located in Tucker County, Blackwater Falls is home to the 62-cascade foot waterfall. Biking, hiking and walking trails are also around Blackwater Falls.
Seneca Rocks / Seneca Caverns – Located in Pendleton County, Seneca Rocks and Caverns are home to large rock formations. A 1.3 mile hiking trip will take you to the top of Seneca Rocks. The rock formations have 375 mapped climbing routes. The Seneca Caverns were home to an Iroquois confederacy tribe in the early 1900's. Tours of the caves are given where it is dark and cold, and also go deep into the caverns.
Tygart Lake State Park – Located along the shores of Tygart Lake, the state park is found in Taylor County. Boating, camping, fishing, hiking and swimming can all be done at Tygart Lake. Also, there is a beach! A man-made beach is found along the shores of Tygart Lake where visitors can soak up the sun on the sand and put their toes into the water.
Leave a Comment
About the Contributor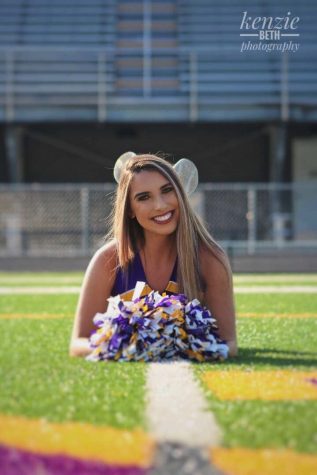 Shelby Anderson, Sports Editor
Hi! My name is Shelby Anderson and I am a 17-year-old senior at St. Marys High School. I am the captain of the cheer team and also compete on the competition...