Long Shot
"Long Shot" is a Netflix Original documentary that was released in 2017, and has a run time of 40 minutes. The documentary tells the story of how Juan Catalan was framed for the murder of a 16-year-old girl. Remembering that he was at a L.A. Dodgers game that night with his young daughter and two of his friends, his lawyer is now on the hunt for any evidence to prove that alabi. Going as far as using raw and unused footage from the HBO show "Curb Your Enthusiasm" to prove Juan innocent.
As a person who loves documentaries in general, and anything on true crime, this was right up my alley. This documentary really grabbed my attention, and was different from anything I've ever watched. Just the fact that if HBO wouldn't have been filming that day and exactly where they were, Juan would still be in prison. The film had me on the edge of my seat as I rooted for them to somehow find evidence to prove this man innocent, and was so excited and amazed when they finally found footage of him at the game. Watching a man be falsely accused, and have to do time in a maximum security prison, was so hard to watch. However, this film really puts the unfortunate reality that people are falsely accused and punished for crimes, into perspective.
I would recommend this documentary filled with "what ifs" to anyone that enjoys true crime documentaries, and documentaries in general, or is just looking for something captivating to watch.
Leave a Comment
About the Contributor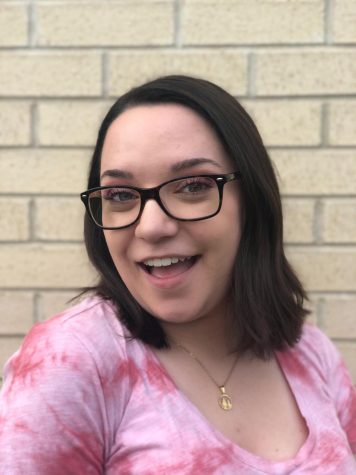 Jenna Barnhart, Editor
Hey, I'm Jenna Barnhart! I am a 17-year-old senior at St. Marys High School. I have an older brother and two dogs, named Nicki and Finn. My favorite...