Top Five Superbowl Commercial
This year's Super Bowl commercials were definitely memorable. Big corporations like Google, Walmart, Little Caesars and more debuted new ideas with great commercials. Car brands that we're familiar with debuted new and innovative cars and new technology within cars. Super Bowl commercials are always something people find joy in while watching the game. Here are the top five that you didn't want to miss:
(5) The Cool Ranch Doritos Commercial: Sam Elliott and Lil Nas X join together in an old western cowboy duel for the Doritos with Lil Nas X famous song playing throughout the commercial, Old Town Road. Old Town Road became famous for being a rap/country song and people went crazy for it. Sam Elliott, someone who you think of when you think "cowboy," started the duel, but instead of a gun fight it was a dance battle. Eventually Lil Nas X won with his great moves and rode off with the chips. However, Sam Elliott still had some tricks up his sleeve.
(4) The New Hyundai "Smart Park" Car: John Krasinski, Chris Evans and Rachel Dratch put on their old Boston accents when playing in this commercial. All three actors are from Boston, which makes this commercial even better. They switched all their r's with h's, as one does from Boston and used famous one liners to describe the car such as "wicked smart" or "ghost car."
(3) The Pringles Commercial: The Show of Rick and Morty star in a new Pringles commercial. Rick and Summer are sitting together while watching tv when a Pringles commercial comes on. At that point, Morty comes in with two arms full of Pringles cans and talks about stacking the different flavors of Pringles together. Rick gets suspicious and rips off Morty's face to find a Pringles robot and then dozens more come out and want to stack the different Pringles while they surround Rick and Summer. This was used to debut the new Pringles flavor, Pickle Rick!
(2) The Rocket Mortgage Commercial: Jason Momoa stars in this very interesting commercial. It starts with Momoa heading home after a long day to relax. However, the more he goes throughout his house the more he "removes." Such as\; shoes, coat, muscular arms and eventually the top part of his hair. It was disturbing to watch Momoa go from this big man to such a skinny, balding person. Although it's disturbing, it is memorable and you'll never look at Jason Momoa the same ever again.
(1) The Google "Remember" Commercial: This commercial stars a Google employees grandfather who, unfortunately lost his wife, Lorretta. The old man voices over the commercial and tells Google to remember that "Lorretta always snorted when she laughed." Among many other "remember that's" of Loretta, Google also showed the old widower pictures of his wife. The old man does not want to forget Lorretta, and Google made a way for that to not happen. This commercial really tugs at your heart strings and makes you love Google even more.
Leave a Comment
About the Contributor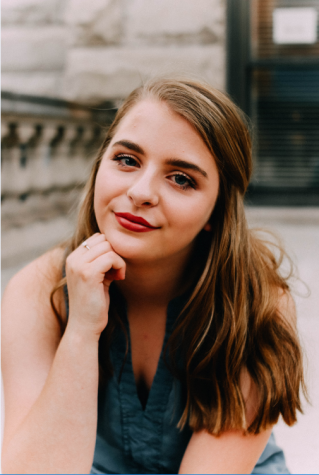 Jaden Hatcher, Opinion Editor
Hi, my name is Jaden Hatcher! I am 17 years-old, and I am a senior at St. Marys High School. I have seven dogs, one cat, and a lot of chickens! After high...