The Bachelor
Season 24 of The Bachelor aired on Jan. 6. This season, the bachelor is Peter Weber. Before Peter was chosen as the next bachelor, Peter was a contestant on season 15 of The Bachelorette. Peter fell head over heels for the Alabama girl, Hannah Brown, and left the show with a broken heart. After filming, it became clear that Hannah and Peter still had a connection, but he was announced the new bachelor.
Peter met 30 girls on Week 1 and gave Hannah Ann, also from Alabama, the first-impression rose. Ironically, Hannah Brown also made an appearance on Week 1 and 2 of "The Bachelor," which annoyed and angered the contestants of the show. Peter asked Hannah Brown to come onto the show, but she has not been seen since.
So far in the show, Peter has taken the girls on the show to Cleveland, Ohio and Culebra, Puerto Rico. Every week a cocktail party is held and a rose ceremony occurs at the end of each one. Those who receive a rose will move onto the next week, and the next spectacular trip Peter has planned. Date cards are also handed out throughout, which says on will be on group dates and who will have a one-on-one date.
Throughout the season so far, Peter has strong connections with a few girls. Hannah Ann is very outgoing and her and Peter have been close since Week 1. Madison received a one-on-one date where she met Peter's parents, which gave her a leg-up on everyone else. Sydney and Peter have also shown strong feelings for each other, winning the contest to be on the cover of Cosmopolitan.
Soon, Peter will choose girls to visit their hometowns and then have a chance to spend the night together the following week. Who will win this season of the Bachelor and take home the final rose? To follow Peter's adventure to marriage, watch ABC on Monday's at 8 p.m.
Leave a Comment
About the Contributor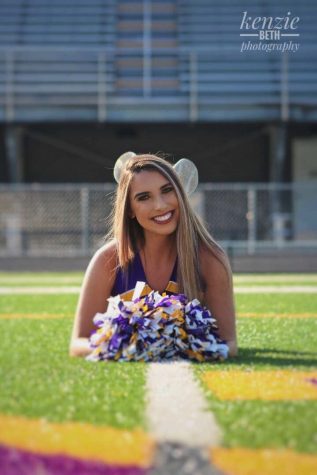 Shelby Anderson, Sports Editor
Hi! My name is Shelby Anderson and I am a 17-year-old senior at St. Marys High School. I am the captain of the cheer team and also compete on the competition...