Corona Virus
The Coronavirus is a new virus which was first discovered in China in the province of Wuhan. In 2020 there are about 28,349 cases all over the world. Just in China there have been 563 deaths as a result of contracting the infection. The last country to confirm their first case was the United Kingdom. More countries which had cases are for example Germany, the USA and Russia. The world has over 200 confirmed deaths because of the Coronavirus. And the death rate of the Coronavirus is at about 2% which means out of 50 infected persons, one dies statistically.
The Coronavirus we know (Wuhan Coronavirus) is just a part of the large group of Coronaviruses including the normal flu and other respiratory infections. They all have really similar symptoms including a running nose, cough, sore throat and sometimes a fever. The Wuhan Coronaviruses symptoms are fever, fatigue, dry cough, shortness of breath and respiratory distress. Severe infections can result in pneumonia, kidney failure and death in its worst case.
The WHO (world health organization) and the state department suggest not to go to China since the virus spread to all 31 provinces of China. So there is a higher chance of getting the Coronavirus. If somebody gets the Coronavirus, this person gets put in quarantine because the virus spreads between humans and animals. Some cases exist in which a human gets the Coronavirus from a domestic cat.
Leave a Comment
About the Contributor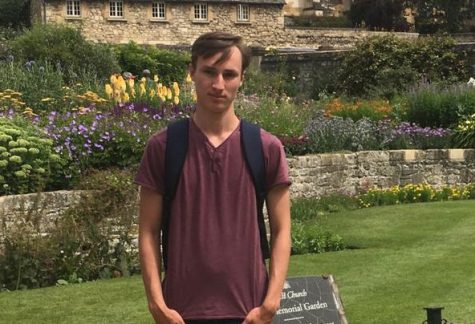 Max Kreiseler, Reporter
Hi, I am Max. I am 16 years old and I am a foreign exchange student from Germany this year. My hobbies are judo and photography. I like listening to music...