Australian Wildfires
Australia is being ravaged by the worst wildfire in decades. Since July wildfires have been spreading all over the country. Every state and even big cities like Melbourne and Sydney have been affected by the wildfires. Homes have been destroyed or got hit by massive smoke clouds. The fires come up in form of small bush fires, burning and isolated houses and even big and aggressive blazes. More than a hundred fires are still burning. Right now, the fires destroyed more than 7.3 million hectares (17.9 million acres). This is more than the Amazon rainforest fire in 2019 which destroyed 7 million hectares (17.5 million acres).
The biggest group that has been impacted is the animal population living in Australia. In the biggest state of Australia over half a billion animals are affected by the fires. The numbers in the whole country can go up to one billion dead animals. In the largest state, New South Wales, almost a third of the koala population has been killed by this fire. Luckily these species are not endangered, because they are spread out across the country. On the other hand, there could be some types of frogs and insects which could be extinct because they live in a more niche environment.
State and federal authorities have been working to fight the fire. The United States, New Zealand and Canada are sending firefighters to help taking the fires down. Unfortunately, the fires killed 28 people at the time and many of them were volunteer firefighters. But the fights are continuing. A couple weeks ago, a lot of the fire areas got hit by heavy rains and thunderstorms which help taking down the fires. If you want to help you can just look online and donate money to a wide variety of relief efforts. Also a lot of stores and online shops sell plush animals and give the money to Australia to help.
Leave a Comment
About the Contributor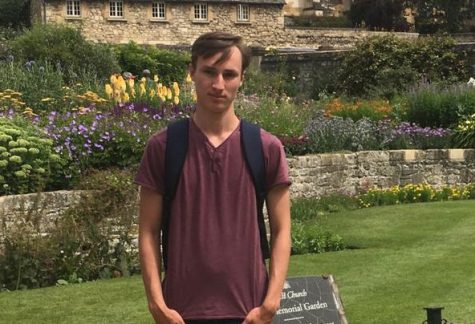 Max Kreiseler, Reporter
Hi, I am Max. I am 16 years old and I am a foreign exchange student from Germany this year. My hobbies are judo and photography. I like listening to music...